Desso & EX for Home AA08 4311-621

Desso & Ex
Desso & EX for Home AA08 4311-621
This collection is also available as a custom rug
Do you like this collection? In addition to wall-to-wall carpeting this collection is very well suited for custom rugs as well. Create a personal statement in your interior.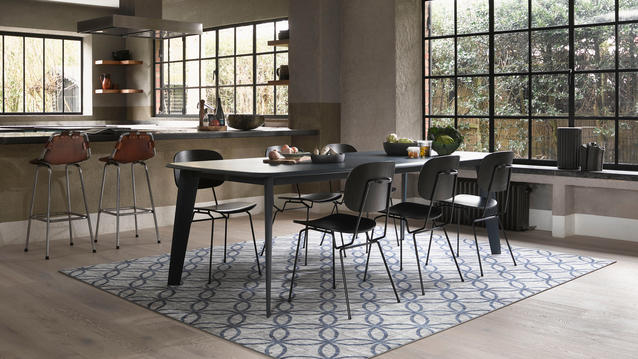 Technical and environmental specifications
Understand the Desso & Ex
Do you want to do something different with your interior? Something that instantly improves the atmosphere? Desso&EX is a unique flooring concept that helps you establish your own, personal living style. Mix & Match between the four colour groups – Botanical Green, Denim Blue, Industrial Grey and Bohemian Red – and combine them with woven designs, a concrete look or trendy patchwork patterns. Experience the warmth and comfort of wall-to-wall carpeting, or design your own rug, and see how quick and easy it is to create a comfortable, modern look. Available as broadloom carpet or custom rug.
The Desso & Ex Desso & EX for Home AA08 4311-621 is suitable for applications in: