Asteranne A411 1101

Asteranne 50
Asteranne A411 1101
This collection is also available as a custom rug
Do you like this collection? In addition to wall-to-wall carpeting this collection is very well suited for custom rugs as well. Create a personal statement in your interior.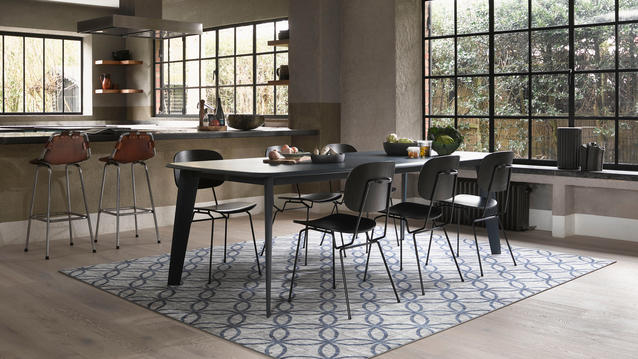 Technical and environmental specifications
Understand the Asteranne 50
Desso Asteranne 50 offers a matching carpet colour for every room and atmosphere. You have a choice of 50 colours in styles that match materials from modern architecture. Colours such as red and dark purple add energy and warmth to a room. Natural tones, greige and grey tones emphasise the natural look of the contemporary interior. That's right: a carpet from the Asteranne collection will perfectly complement your style! Available as broadloom carpet or custom rug.
The Asteranne 50 Asteranne A411 1101 is suitable for applications in: