Studio Nature Dark B808 9002

Studio Nature
Studio Nature Dark B808 9002
This collection is also available as a custom rug
Do you like this collection? In addition to wall-to-wall carpeting this collection is very well suited for custom rugs as well. Create a personal statement in your interior.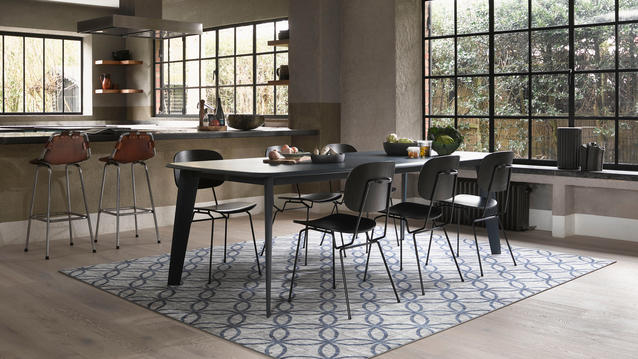 Technical and environmental specifications
Understand the Studio Nature
Relaxing is easiest in nature. If you cannot go out into nature, you will have to bring nature into your home. The new Desso Studio Nature allows you to lay the foundation for a green oasis in your home. This tough, structured floor is reminiscent of sisal due to its mat look in natural tones. The robust look is the same, but the mix of soft wool and strong synthetic threads and the subtle addition of colour are new. The soft texture of Studio Nature makes this carpet perfectly suitable for your living room or bedroom. The powdery pastel tones create atmosphere. Combine it with a lot of green and make your home a true breathing space! Available as broadloom carpet and custom rug.
The Studio Nature Studio Nature Dark B808 9002 is suitable for applications in: