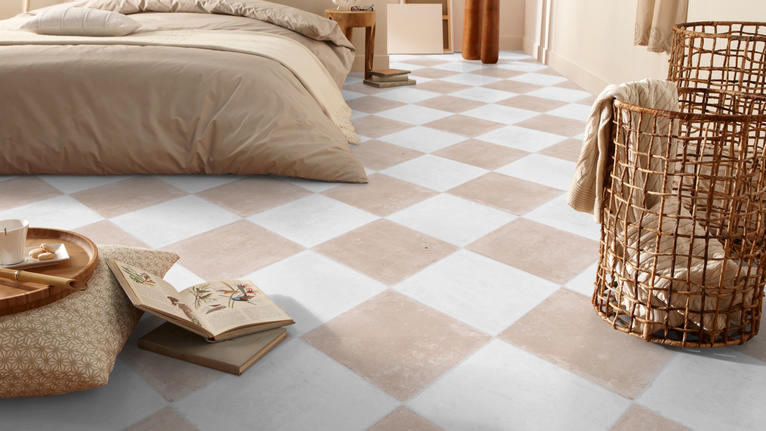 4 QUESTIONS FOR TARKETT DESIGNERS
Each year, Tarkett enriches its vinyl ranges with 12-15 additional collections: new designs, colours and materials. It's a real challenge for Tarkett's designers who must mix imagination and innovation into the trends of the day. The team tells us about their approach.
1. What's the role of a Tarkett designer?
We're always on the scent of what's new. We observe people, their behaviour, their tastes and lifestyles to better understand their habits and desires. From this we can then define 4 interior design trends to follow. For the next two years these are - " Natural Care", "Timeless Classic" " Smart Generation " and " Creative Lab ".
2. What are the difficulties of your job?
People need to identify with our designs, so we can't be too elitist or conceptual in what we create. We have to make consumers want or even dare to choose our floors. Above all, the design needs to fit and the floor take center stage. We have to continually refresh collections, without erasing those of the past. We're inspired by fashion, but not constant change.
3. Is design the main criteria for buying a floor?
Most people buy a floor because of its look or style. Clients think about design first, before looking at technical performance. But other criteria are also top of mind, namely ease of installation, upkeep and comfort.
4. How would you describe the benefits of Tarkett new collection?
For us, 3 key words: functional, sensorial and ecological. Functional, because a vinyl flooring meets all practical needs and is long lasting. Sensorial, because it brings well-being through comfort, colours and design. Ecological, because it also contributes to improving indoor environment and air quality. And, as designers, we'd add "innovative" because with vinyl anything is possible!