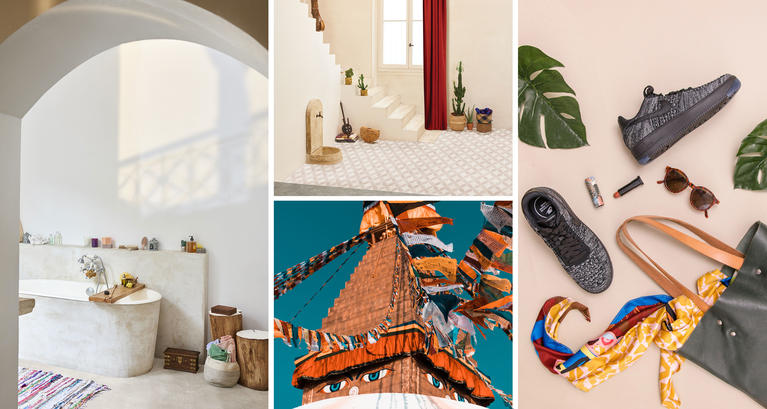 Fall back in love with your interior
The trees are starting to turn all kinds of golden, and the air is becoming crisper. There are so many things to love about fall. If summer was about exploring and absorbing new experiences, fall always brings with it the desire to nest. Temperatures are dropping and it only seems natural to want to revamp our homes for the colder months. Think of it as hitting the reset button! It's also an opportunity to slow things down and take time to redefine and evolve our daily rituals by creating a space that's at once comfortable and inviting. The Danish even have a word for it: hygge. In short, that feeling of snug contentment and well-being you get from enjoying the simple things in life. Whether that's reading a book by the fireplace or indulging in a long, scented bath, focus on how you want your home to make you feel. Here are some Autumn decorating ideas to inspire you.
Autumn "Home is in the air" décor tips
If you've been toying with the idea of a total interiors overhaul, now is the time! Whether you're looking to inject some fresh energy or want to bring some warmth into your home, start by thinking about your floors. Upgrading to a wooden parquet might be just the change you needed to take your space from cold and impersonal to warm and inviting, but there are plenty of alternatives ways to achieve the same effect. Consider wood effect vinyl in plank, tile or roll format. Not only are these options a little easier to maintain, they're also super versatile. And by versatile, we do mean versatile. From block colours to tile effects or even graphic patterns, your imagination is truly the limit! Whether you're a minimalist, a lover of all things traditional or looking to create a more upbeat and colourful feel, parquet or wood alternatives might be right for you.
If a remodel isn't on the cards, never fear! There are plenty of things you can do to completely transform a room. For example, draped just right a chunky knit or throw can make even the most austere of sofas look immediately more inviting. If you've brought back any gems from your summer travels abroad, this is the perfect opportunity to put them in use and showcase your personality! Otherwise, opt for warm colors like those found in Afghan and oriental weaves, including rich burgundies and caramel browns. Add accents such as warm yellows and oranges that reflect the season, but remember to keep the palette neutral enough so that you can reuse them throughout the year.
Let Nature blossom in your home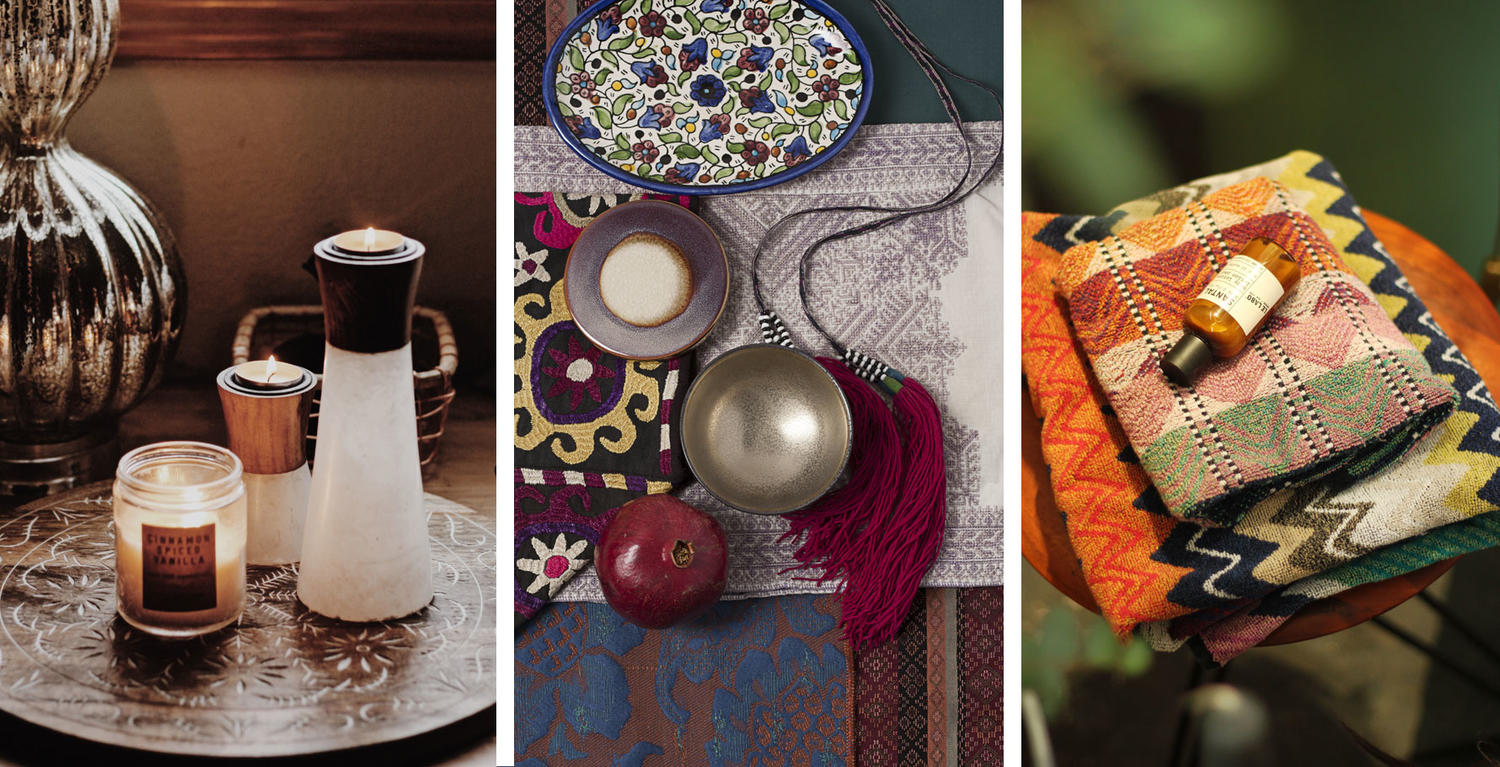 Textured rugs are also a must – after all, no one wants to step onto a cold tile first thing in the morning! If you already have lovely warm parquet flooring, rugs are also a great way to prevent and delay any wear and tear to the wood. Don't be afraid to play around with fringing, bold patterns and color as it can tie the look of a room together. You can even layer rugs under your furniture to amp up the coziness factor.
Show your true colors
With the summer holidays far behind us, most of us are back to daily routine. But 'back to school' doesn't have to mean all work and no play! Think of your interiors refresh as a fun new project to tackle. To get yourself in that positive mind set where you feel like you can take anything on, a splash of color is your best ally. Not only can it spark joy and inspiration, but it's also a great way to showcase your style. Just think of it as a visual pick-me-up!
There are several approaches when it comes to color and which one you use will largely depend on what you use the room for, and your design aesthetic. Those looking to play it safe should start by setting the tone with the floor and the walls, before gradually layering any color. After all, in this case, it's easier to add than to subtract! Opt for an indeterminate or pale-toned flooring solution such as the cool greys or beiges found in most of our ranges and apply the same rule to the walls. This will create a neutral backdrop for your chosen color palette to truly sing. It's also an excellent way to take on larger rooms where all over color might feel overbearing.
Now that you have your canvas, start adding color - think bright and upbeat. Primary colors such as yellow and red are both proven to stimulate, while greens and blues improve efficiency, focus and productivity. Moderation is key here, as going overboard with any color can create overstimulation and leave you feeling overwhelmed. Try adding it in small touches with accessories, lighting or on accent pieces of furniture such as a bookshelf or a feature armchair. For more of a statement look, choose a single wall and make it pop with a bright hue of paint or wallpaper.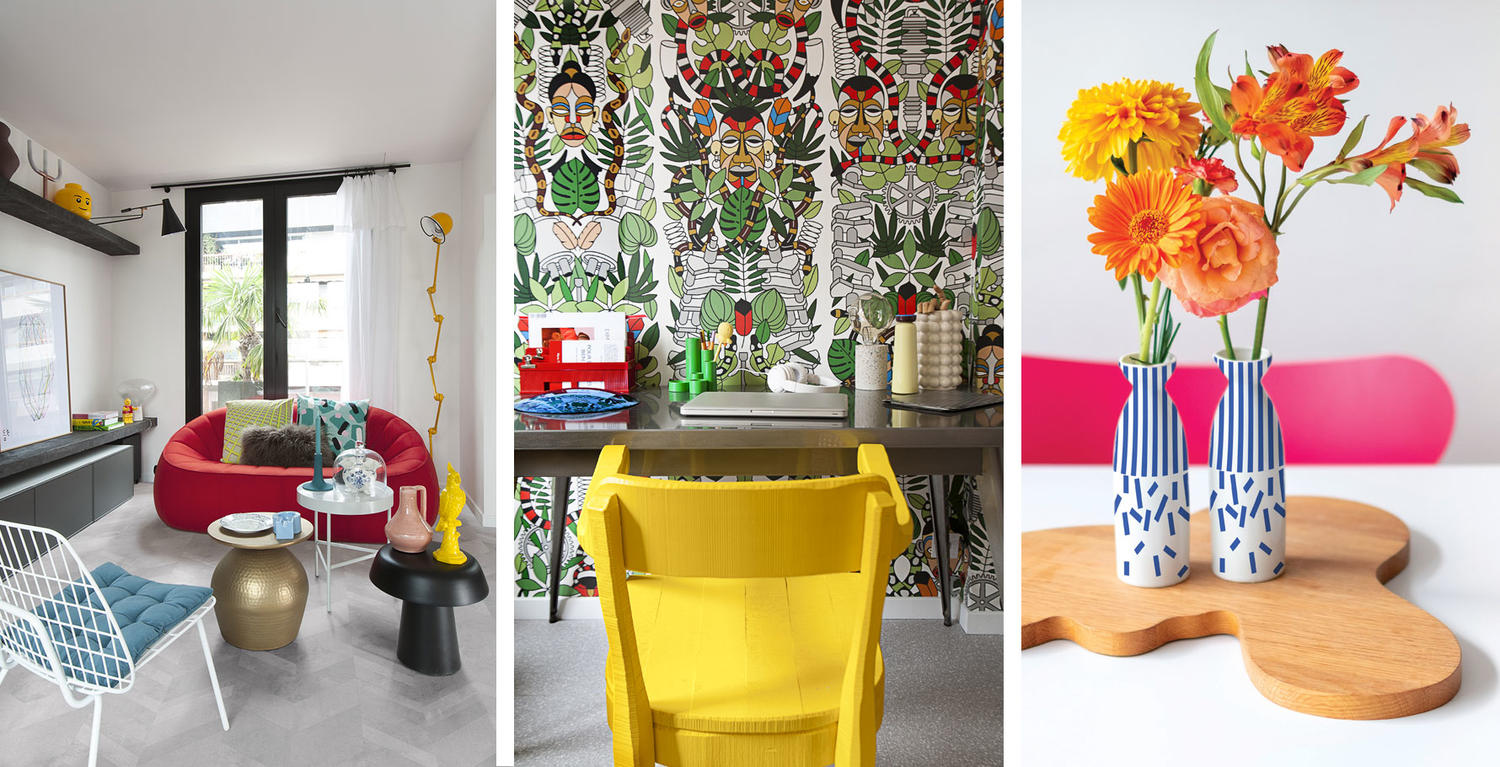 Feeling extra bold? Try going for a monochromatic look using different shades of the same color throughout the room, on the floors, walls and soft furnishings. This trick can create a feeling of seamlessness, especially in a smaller room, making it feel bigger than it is. Just remember to keep it soft. Pastels are a great shout here as they introduce color in a more nuanced way.
Get inspired
When it comes to home décor, new seasons are always a great time to switch things up. Keep that nomadic summer feeling alive by taking inspiration from different cultures. If you picked up a great recipe or new favourite food on your recent travels, why not recreate it and invite your friends and family to share a meal? Turning the kitchen into the hub of the home can bring a real sense of celebration to your everyday. Start with something small like an ornamental object and then build around it, adding texture and color to create a new take on your existing interior. It could be a souvenir you brought back from your summer travels or an artifact from a place you'd love to visit. If you're looking to go one step further, consider switching up your floors with some exotic tiles or vinyl solutions : think Spanish or Italian al fresco vibes, Moroccan Riyadh or rustic farmhouse. With so many colors, sizes and patterns to play with, this can be a simple way of completely transforming the feel of your space. Not to mention that both options are great for high-traffic areas such as the kitchen given that they are so easy to care for.
Or why not create a wall display to pay tribute to your summer adventures ? Whether art or photographs, spread your collection out on the floor and look for a common thread between the pieces – a pop of color or geometric patterns – and group those together to create coherence. And remember, wall art doesn't have to be just framed pictures or photographs. How about that gorgeous Moroccan rug or that colorful woven mat you picked up in Mexico ? Let your imagination run free and aim to reflect as much of your personality as possible.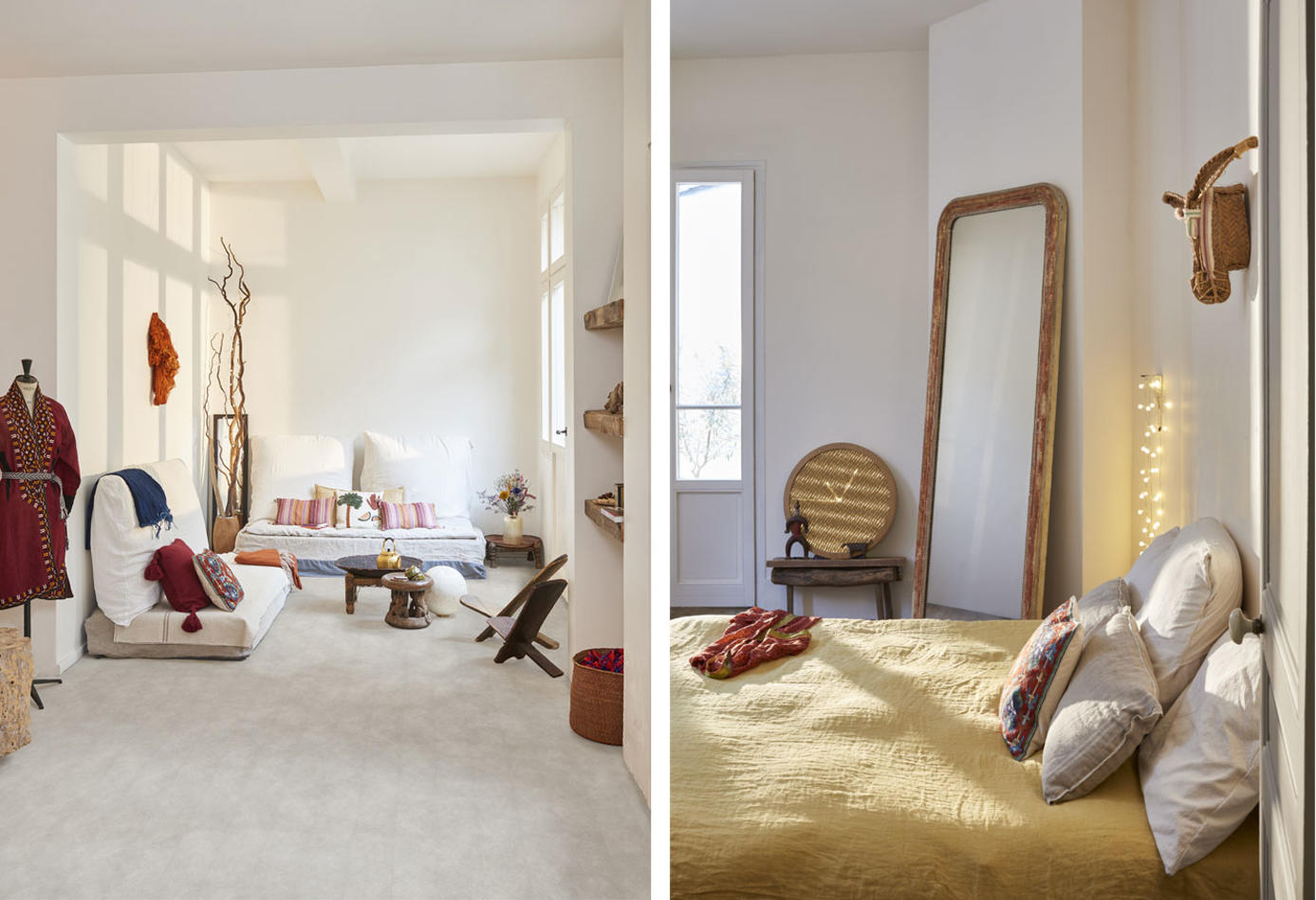 Whatever your style and budget, small changes such as textiles and the introduction of color, or larger upgrades to your floors and walls, can have a real impact on any space. The key is to create an atmosphere that you'll look forward to coming home to every day, taking you from carefree summer nomad to fall homebody in the time it takes for the first leaf to turn golden.