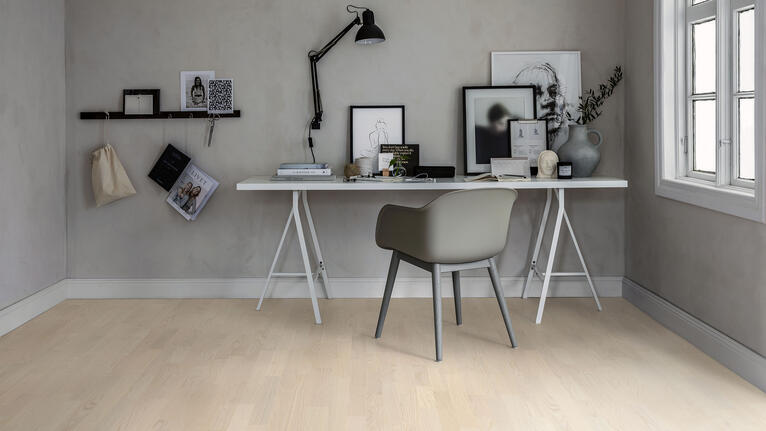 Home office styles and trends
Whether you use your home office space to work from home, as a study for homework or just a room to pay the bills and organise administrative tasks, having a workspace that you enjoy spending time in will boost both your productivity and your spirits.
A clutter-free, organised, and airy workspace optimises your efficiency, and so functionality is key when selecting home office decor. But there is always room to introduce stylish design features and some of your personality.
Inspirational home office decor ideas
The best home office interior designs achieve the perfect balance of colour, furniture and decorations to achieve beautiful, efficient and relaxing workspaces. Here are a few home office decor ideas and tips to help you to create a home office that you love to work in.
• Storage – Having the right amount of storage helps you keep your home office tidy and organised. Built-in desks and shelves are also an excellent idea for small spaces or if you're turning a small corner of the home into a home office.
• Lighting – If your office doesn't have much natural light, you need to add appropriate lighting. Choosing the right lighting is essential as it impacts your alertness, with white light being known to improve productivity and yellow light being known to cause tiredness and lower levels of productivity.
• Plants – If you are working indoors for most of the day, plants add a touch of nature into your office environment.
• Desk accessories – Reduce your stress levels by keeping your desk organised. Small baskets or trays keep pens, paper and files in their place.
• Furniture – If you have a big enough space, a comfortable lounge is a nice inclusion to a home office. It allows you to move between spaces during the day and add a cosy feeling to your office. Alternatively, a hidden pull out bed allows you to create an office that doubles as a guest bedroom when needed.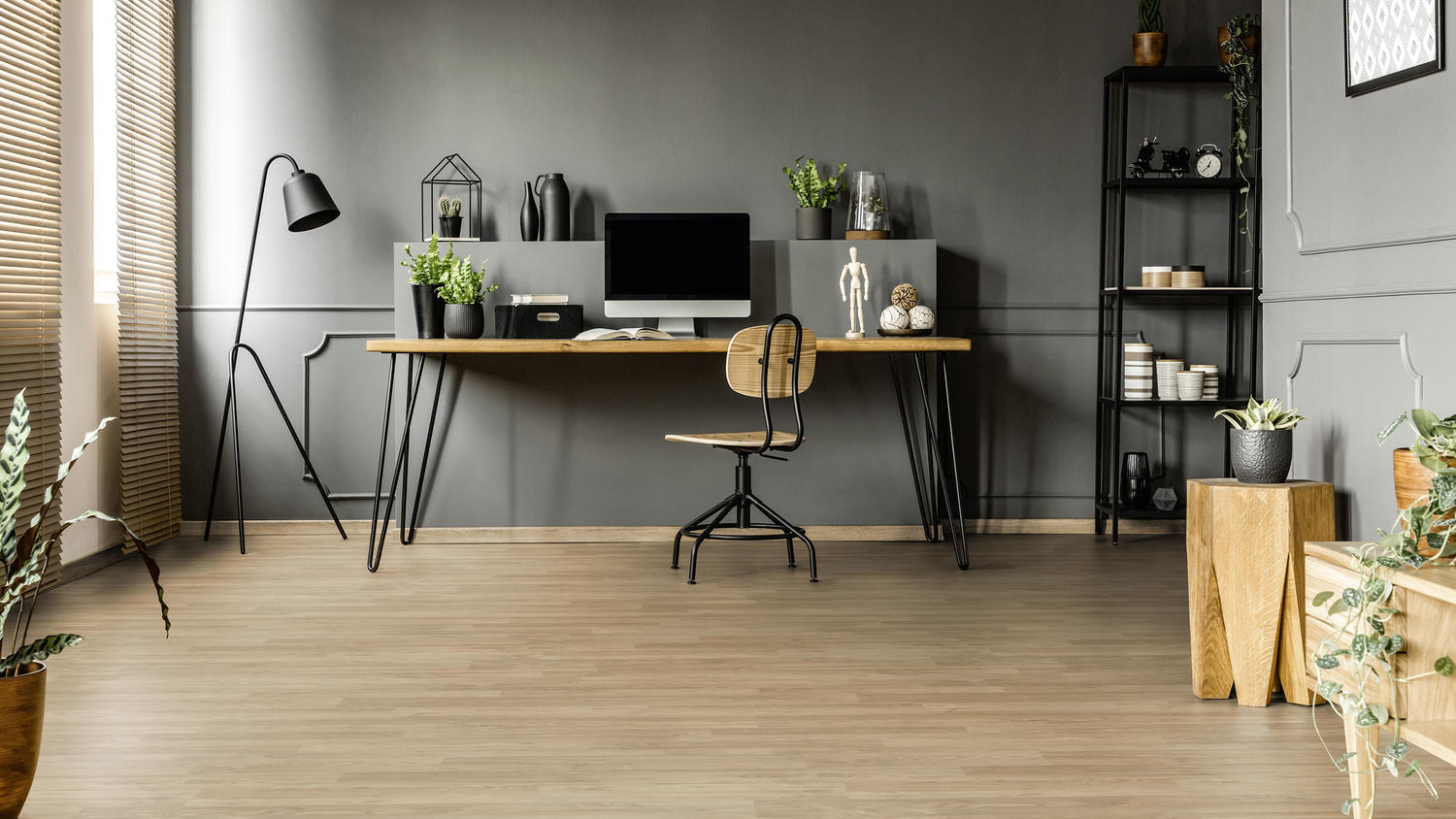 On-trend home office designs
With more and more people working from home, the idea of a traditional home office is disappearing. Instead, individuals working from home are creating spaces more in-line with personal tastes, styles and needs. Here are a few of the latest home office design trends.
• Minimalist workspaces – Rather than bulky desks and office chairs, there's a move towards minimal workspaces that are smart and uncluttered. This is in keeping with the broader de-cluttering and minimalist lifestyle movements.
• Multipurpose rooms – When space is an issue, having a dedicated home office might be a luxury. A common trend is to incorporate a day bed that acts a sofa during the day or a hidden pull-out bed. This allows your home office to double as a guest bedroom when the need arises.
• Custom-designed furniture – Working from home means you can decorate your office any way you like without worrying about what your colleagues will say. And instead of incorporating traditional office furniture into the home, people are opting for custom-made functional and statement pieces. For example, the demand for custom-made stand-up work desks that are fully adjustable and designed specifically for an individual's workspace is quickly growing.
• The outdoor home office – For those with space, turning an outdoor shed into an office allows people to separate their home and work environments. This trend is particularly popular with creatives such as writers and photographers but is an excellent option for anyone with the space and the money to invest in one.