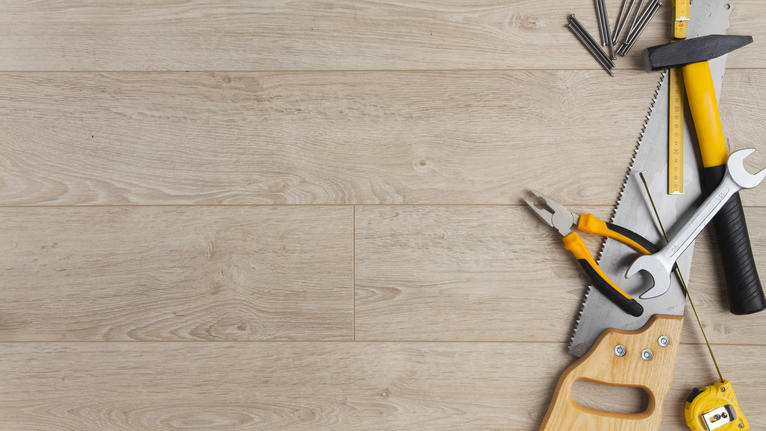 HOW TO CLEAN YOUR LAMINATE FLOOR
Laminate is a flooring material that's often chosen for its durability and the low maintenance it requires. And for good reasons!

• The surface treatment makes it resistant to shocks, scratches and stains
• The melamine it contains has antibacterial properties
• The tight locking system keeps the floor stable preventing the formation of gaps where dust could settle
Keep your laminate floors sparkling clean!
DAILY: Sweeping or vacuuming.

WEEKLY: Mopping with a damp cloth and gentle detergent.
Cleaning up stains
Remove spills and stains as they occur, rubbing with a dry cloth moistened with a gentle cleaning agent. Never spray a cleaning product directly onto the floor.
• Remove rubber, plastic and heel marks by rubbing with a dry cloth and acetone
• Remove shoe polish, paint and ink with a cloth soaked in acetone, paint thinner or vinegar essence
• Remove candlewax and chewing-gum, once hardened, with a blunt plastic scraper
Repairing minor damage
Minor damage such as nicks, dents or scratches can be repaired with a laminate repair kit.
Five quick tips to keep your laminate floor beautiful
• Place doormats at all exterior doorway entrances
• Affix felt protectors under furniture legs
• Do not slide heavy furniture across the floor
• Never use abrasives
• Avoid splashing water on the floor