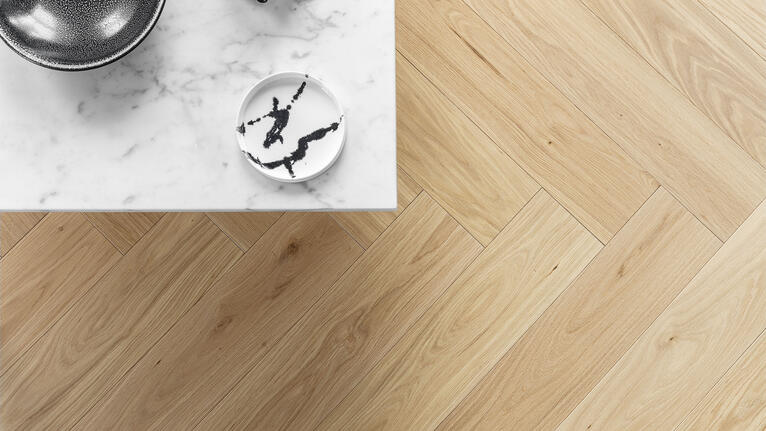 Find the ideal flooring for your home makeover !
New construction? Renovation project? When you have plan for a new floor, many questions appear.
How to choose the ideal floor? What do I need to take into account? With so many options to choose from, choosing a floor is far more complicated than just finding the best-looking product.
Each type of floor has also its particular properties and qualities which are important to take into account to get the ideal floor for your specific project, the one which will fit your lifestyle and will perfectly complement your interior decoration.
To help you find the ideal floor for your home project, just answer a few simple questions about your project and the room you are planning to remodel. For each question benefit from tips & advices to guide your choice.
At the end, based on your personal wish list, you will get recommendations for the floors that best fit your needs and style. Mark the flooring references you prefer as favorites.
Once selected, you have the possibility to share and/or visualize the floors you have marked as favorites in our Room Designer which enables you to see your selected floor in one of our rooms selection.
You can also save your project, download it or split the view to compare various products in the same setting.
Ready to start ?