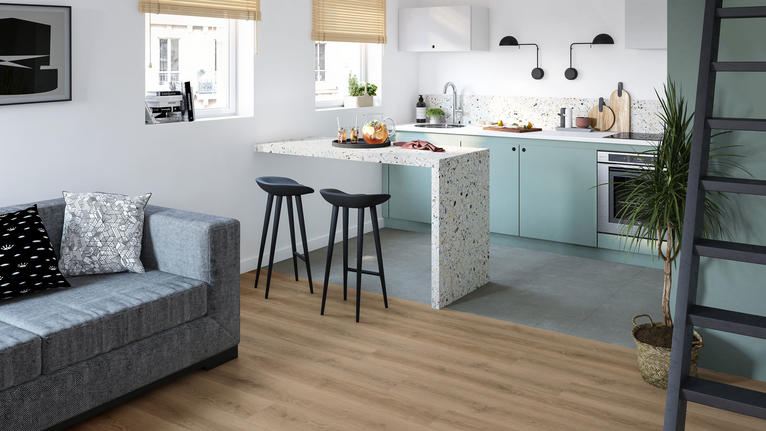 Vinyl floor designs and colours
Vinyl is a highly durable, water-resistant, low maintenance, attractive and affordable flooring option that is also simple and easy to install. But one of the things that truly differentiates vinyl from alternative flooring options is its versatility in terms of design, colour and style.
Contemporary or classic styles, narrow or wide tile and plank layouts, hexagon or chevron patterns, or stone or wood looks – the range of options is endless. You can even recreate a whole range of on-trend styles such as reclaimed and rustic woods, matte finishing, or wide planks, to name a few.
If you're looking for a design-led, attractive flooring option that is also durable and practical, vinyl flooring offers you a lot of creative scope and freedom.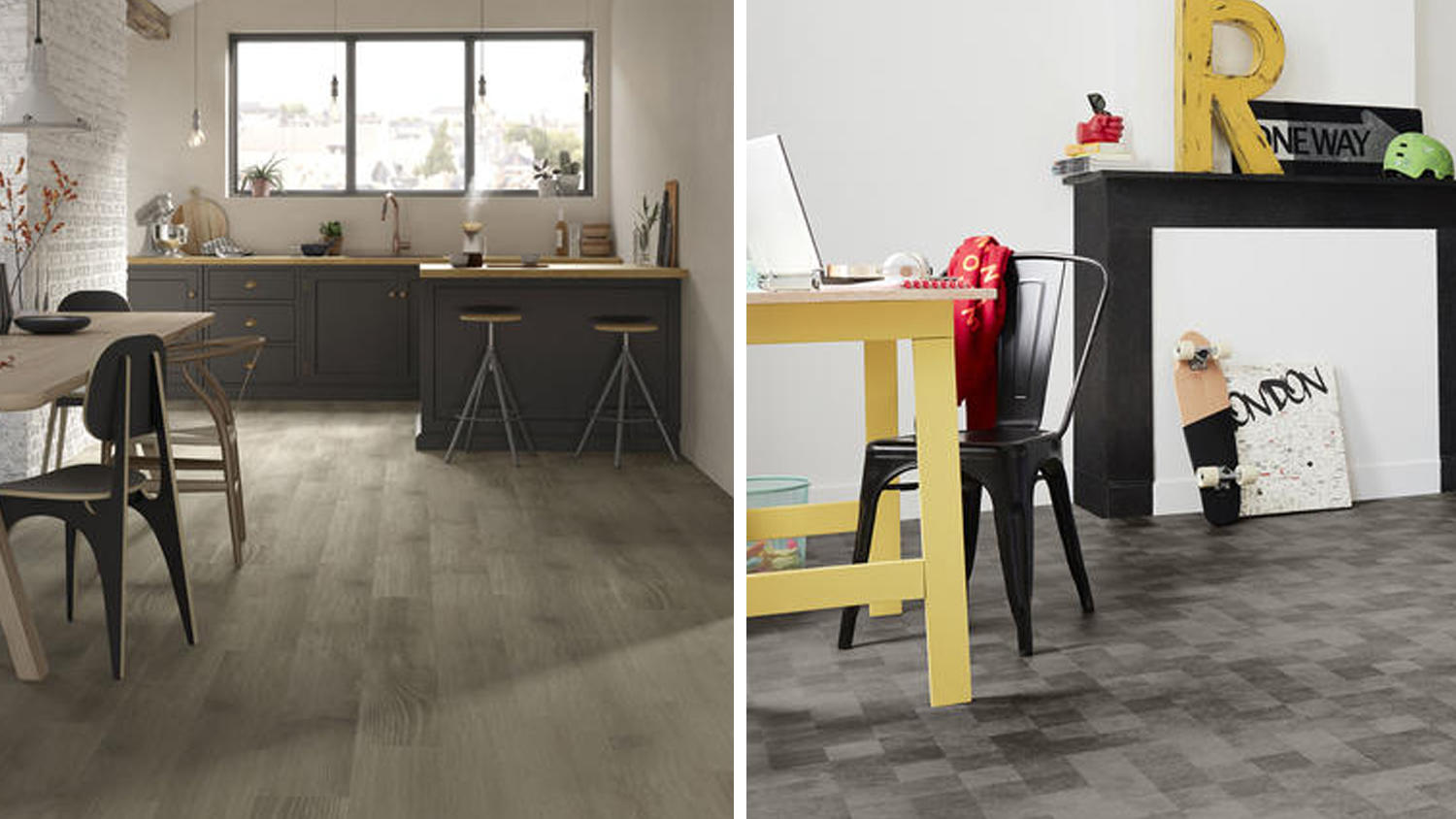 What are the different design options for LVT and Vinyl Roll?
Luxury Vinyl Tile (LVT) Collections

At Tarkett, we offer several LVT collections with each one offering modular flooring in a select range of different designs to transform the look and feel of any room in your home.
Visit our complete range of LVT designs.
Vinyl Roll Collections
Tarkett offers various collections, arranged in order of thickness. Within each collection, you will again find varying thicknesses of wear layer – with thicker wear layer options for rooms that experience high traffic and require higher levels of resistance and durability, and thinner wear layers options for rooms that have fewer demands placed on them.
Each collection offers a range of vinyl roll design options. So once you determine the thickness you require, remembering that the thicker the wear layer, the more durable the floor, you just need to choose a design!
Created to complement any style of interior decor, our vinyl roll flooring range is inspired from four major design directions – Breathe, Majestic Nature, Good Vibes and Bohemian Explorer.
Each range offers an abundance of beautiful colours, patterns and textures and brings greater definition and depth than ever before. Choose from bold and bright colours such as orange, turquoise, cherry, blue, and red, to classic shades of black, white, grey and beige. Choose solid colours, lighter or darker shades of colours, or more natural shades that replicate the beauty of ceramic tile or hardwood floors. An almost limitless range of design options and colour combinations allow you to create a uniquely customised vinyl floor to enhance any room in your home.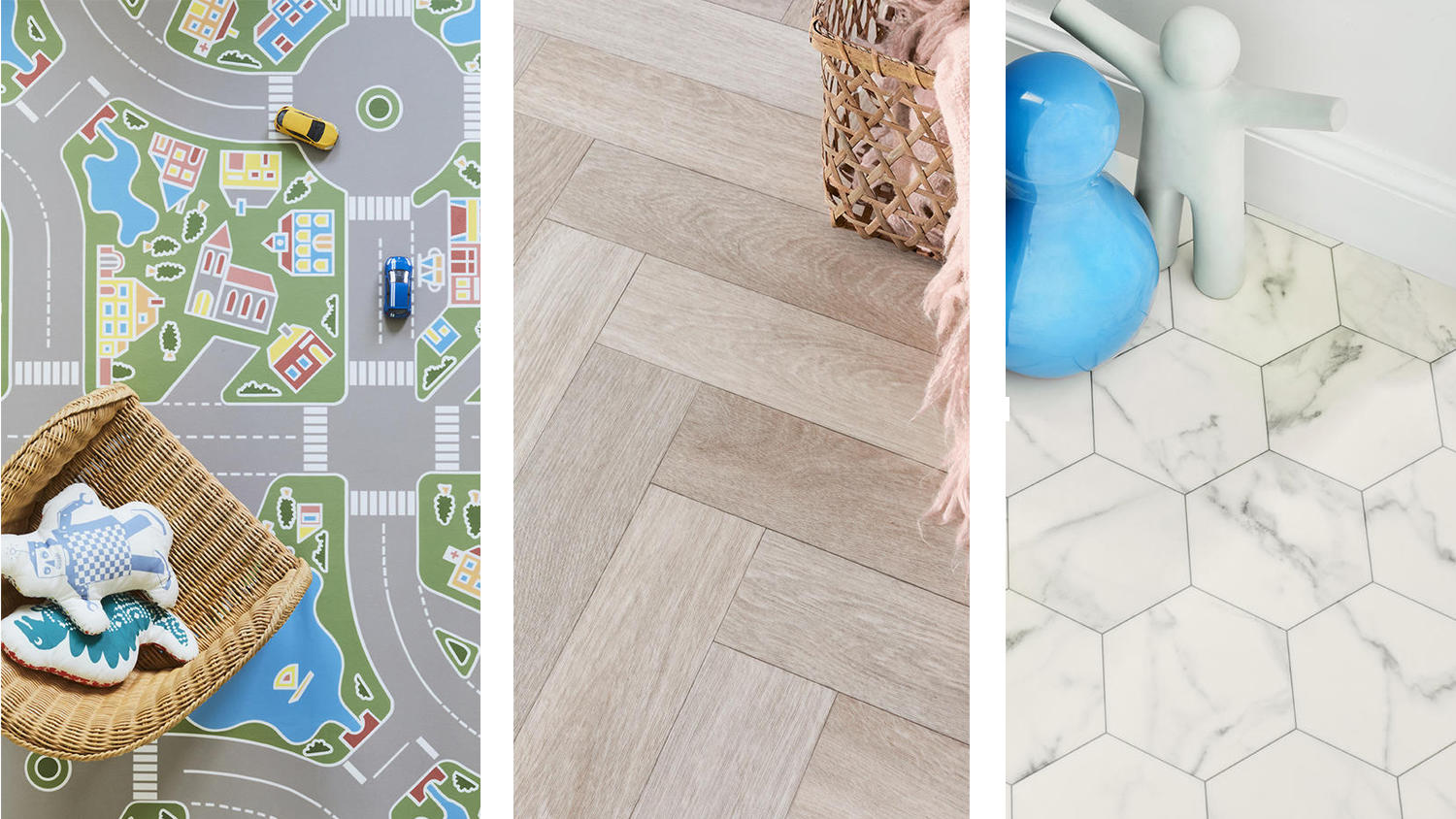 Does vinyl flooring look and feel like wood?
Luxury vinyl flooring is a type of vinyl flooring that is designed to imitate natural flooring options such as hardwood, stone and tile. Thanks to technological advances and enhanced design capability, vinyl floors can now look and feel nearly identical to the products they're mimicking.
At Tarkett, all of our vinyl flooring products have a high definition decorative layer, to create an incredibly realistic natural wood or tile floor finish. Our LVT range, and our Starfloor Click Ultimate range, in particular, specialises in wood designs and styles. We then take the design one step further by using the embossed-in-register technique. This technique engraves effects onto your planks to reproduce woods natural essence so that you can actually see and feel textures, just as you would in real wood flooring. LVT is also available in plank format, to further imitate the look of real wood.
View our complete range of LVT wood effect designs here.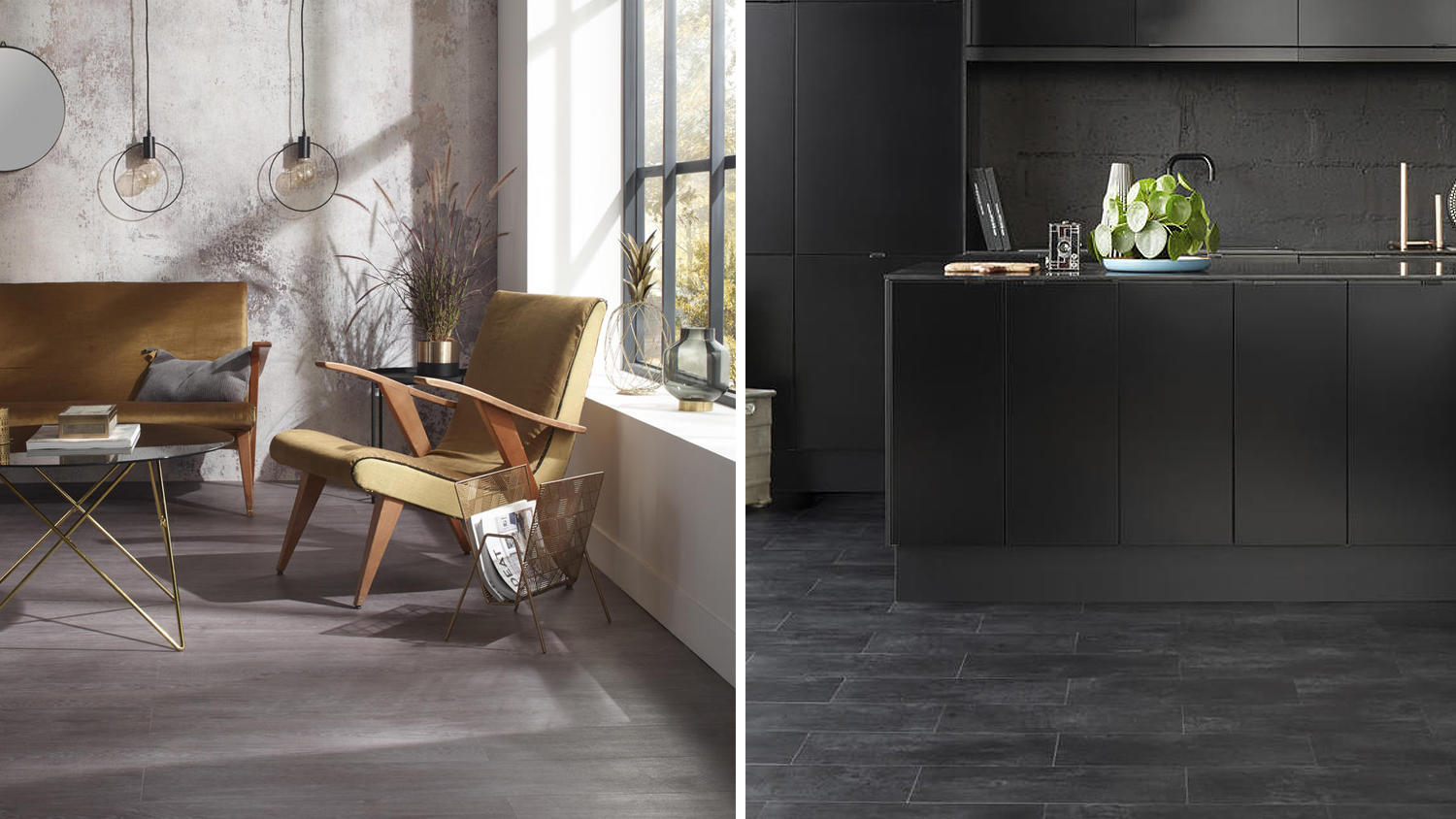 Can I use different vinyl floor designs and colours for different rooms in my home?
Absolutely! The potential for using vinyl flooring to create different looks and feels for the different rooms in your home is almost limitless. Thanks to vinyl's incredible versatility, you have a vast range of design and style options available to you. You can select random colours and patterns, or you can choose from a range of textured finishes that imitate a natural material such as wood or stone.
Each room in your home has a different purpose. Playing with the range of designs and colours of your vinyl floors, and combining patterns and textures, you can create entirely new atmospheres in each of your personal spaces. Vinyl is the perfect flooring option for those of you wanting a design-led, customised floor with the freedom to fully express your character and personality.