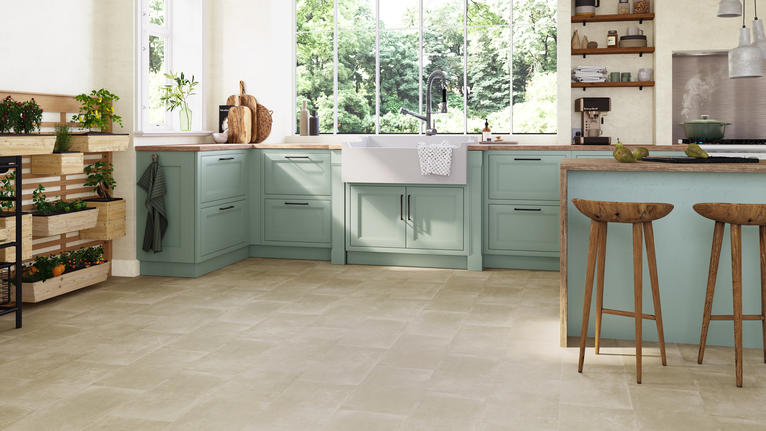 Country Interior Design Styles
What is country interior design style?
Country interior design represents a casual and cosy decorating style, which eludes to the feeling of a simple country life. The colour palette incorporates pastels and bright colours and can incorporate design elements such as vintage wares and second-hand accessories. The materials used to create a country style interior include wood, brick and stone, along with other natural materials. Exposed beams, wood paneling, and wood flooring are all classic country design elements. Our wood and wood-look flooring ranges provide infinite options and inspiration to help you find the perfect wood floor for your country styled room.

A variety of other details can be incorporated into your design to add a country styling. These details will vary depending on the specific variation on country style that you select. For example, you may be looking for a more modern country style, or a very authentic and traditional country design style. Or you may be looking for a regional variation such as English or French country style.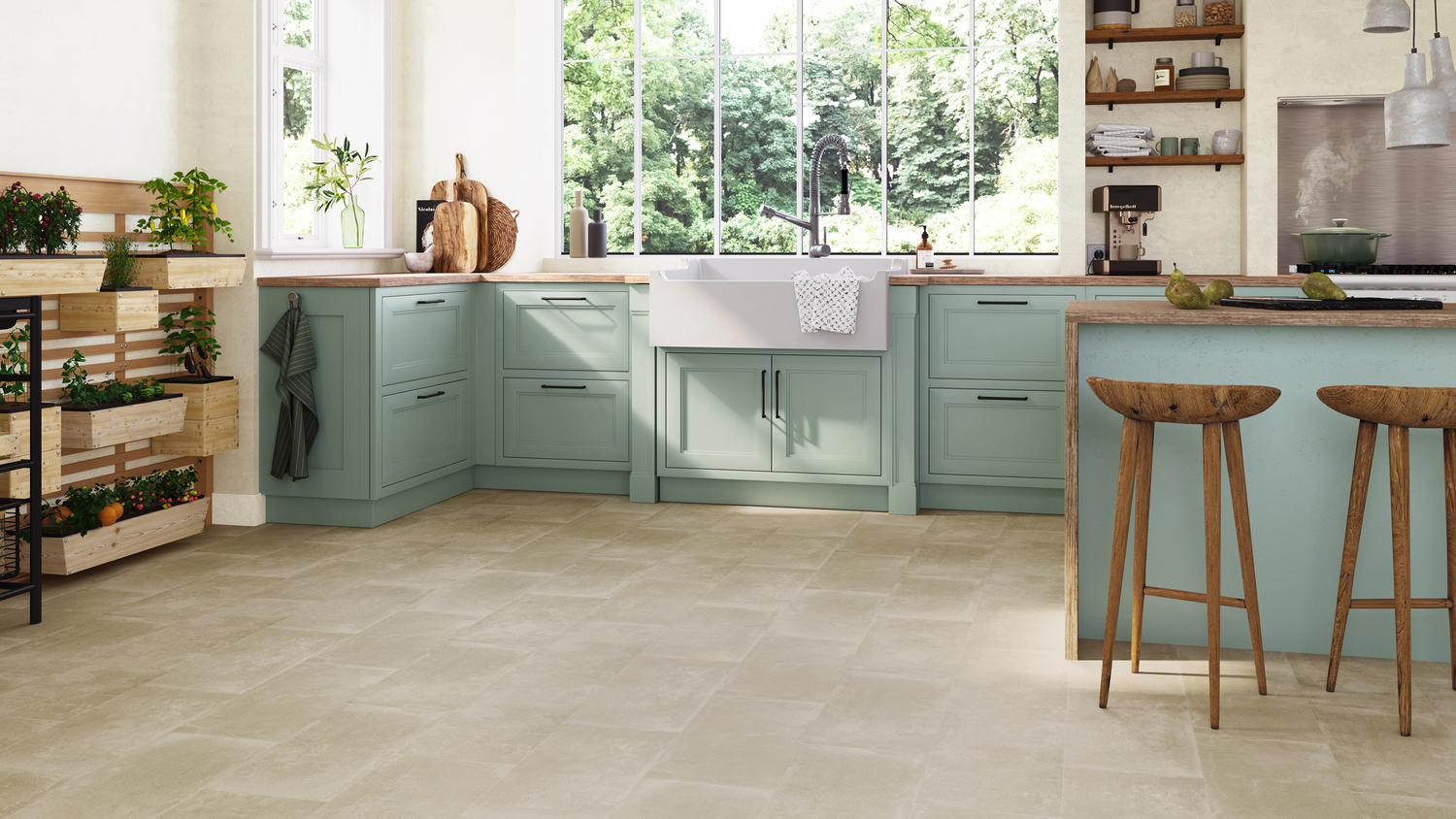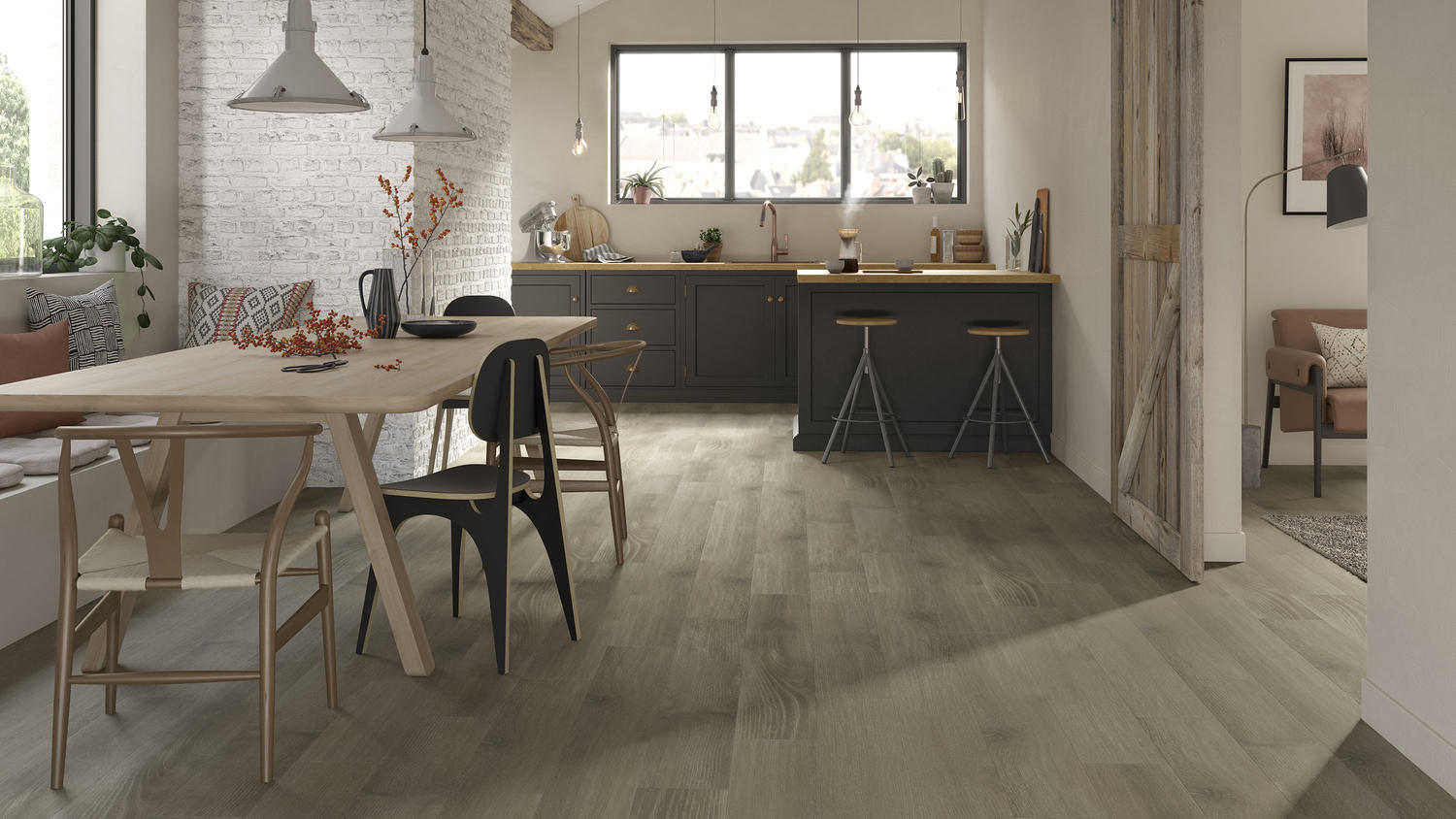 Variations of country interior design style
Country interior design encompasses several styles, ranging from contemporary country to farmhouse country, and including distinct regional styles such as English, Tuscan, Scandinavian, and French country. While each of these country styles has its unique design elements, they all share the same casual and cosy decorating style. Here we discuss some of the unique elements of French country interior design, one of the most popular country design styles.
French Country Style
A popular regional variation of the country design style is French country style. This design style is characterised by bright white, subtle hues of cream, pale blue and yellow, or warm, earthy tones of red, yellow or gold. This is combined with natural materials including brick, stone, rustic wooden floors and worn and ornamental wooden furniture.
French country style can also include collections of ornate porcelain dishes, and decorative pillows, bed linens and throws. Provençal textiles add a distinctly French touch. Toile de jouy and fabrics patterned with olive branches, sunflowers, lemons conjure images of the French countryside and French pastoral life.
Country decorating ideas
Country style has many distinct looks and versatile features. However, there are some basic design elements and decorations that you'll want to keep in mind when creating a country look. Below are some country style decorating ideas to get you started.
 
Rustic furnishings

• Choose natural wood finishes and furnishings that complement a relaxed rather than formal lifestyle.
• Combine second-hand wood furniture and mismatched pieces to add charm and a sense of cosiness and comfort.
• Introduce country-style iron, brass, or four-poster bed frames in bedrooms.
Natural materials
• Install natural wooden floors and use stone for fireplaces or wall features.
• Keep exposed brick walls and paint them in natural hues that are warm and inviting, such as warm yellows and off white colours. Pastel shades and muted colours can also work well.
• Decorate ceilings with exposed wooden beams.
• Introduce natural fabrics and textiles, such as flax, cotton and chessboard.
Ornamental collections
• Put your collections on display, especially collections of vintage wares and second-hand accessories. You can pick up rural relics from antique stores and fairs, such as enamelware pitchers, milk cans, wooden bowls, and baskets for a more authentic country appeal.
• Install simple open shelves in the kitchen so that dishes are easily accessible and on display. An iron pot hanger will also beautifully display your copper and cast-iron pots and skillets.