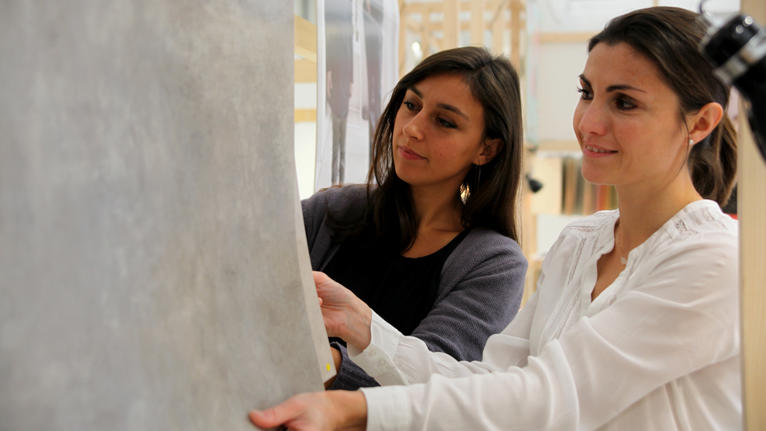 Making Interiors Beautiful
Our 60 full-time design staff members in four regional centers are dedicated to transforming spaces with new flooring ideas as they believe that our floors can improve quality of life by making interiors beautiful, providing comfort and contributing to a safe and clean environment.
Floor is the new playground
Floor is the new playground with the limitless layout possibilities of our iD Inspiration vinyl tiles and planks range. Available in various sizes, shapes and hundreds of colours, they can be mixed and matched for customised styles. Pushing the idea that flooring is a decoration material especially in commercial applications, our designers have adopted a playful approach to creating interiors starting from the floors. Supporting branding or imagination, anything is possible. For inspiration, or visit our interactive FLOOR IS THE NEW PLAYGROUND MINI WEBSITE or browse our LUXURY VINYL TILES collections.
Floorcraft for vinyl floors
Customisation is brought to the next level with the FLOORCRAFT DESIGN SERVICE. Our floorcraft designers and their precision sonic cutting machine can work magic with any floor in our catalogue: adding a logo in the middle of a reception hall, inlaying signage to enhance accessibility or simply feeling creative is possible and also easy. The service has been thought out to make our customer's lives easier: once the design is cut, the different pieces are pre-assembled and taped together for a perfect fit.
Custom-designed carpet
Our Desso carpet tiles, broadloom carpets and rugs can be fully customized. Our carpet designers support you to create specific colours and dimensions for your own signature design. They also propose a 'Create Your Own AirMaster®' online tool to create colour combination and get instant insight of your design in various predefined environments. With a choice of six background colours and up to five accent colour lines from a collection of sixteen there are over 6 million possibilities.
Making the most of colour
Today, the large variety of flooring designs offer many options in colours, structures and visual effects. The aesthetics of floors enter into an emotional relationship with people. For example, identification and curiosity are life prolonging and activating factors for ill people living in a healing environment.
Beautiful floors give people composure and dignity, thus contributing to a positive feeling. They stimulate or comfort, and they evoke other sensations, especially in combinations with light and sound. Floor design can help people slow down, concentrate, orientate themselves, have fun or to move freely.
Our trends department's designers, working with field specialists and psychologists have studied these influences in various settings to develop appropriate patterns and colour ranges. All this knowledge has been consigned in various guides to help designers select the right solution for specific applications such as hospitals, Alzheimer's facilities, educational facilities.
If you are interested in learning more about our colour studies, do not hesitate to CONTACT US.