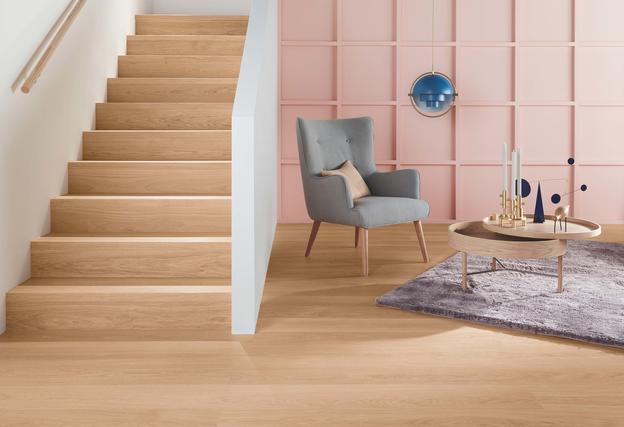 New Coordinating Wood Stair nosings to match hardwood staircases and floorings
Our new exclusive wood stair nosing collections are much more than a functional accessory: they are the ideal solution to create contemporary and stylish spaces because they match each of our premium hardwood flooring collections (Vintage, Prestige and Heritage collections).
The perfect match
Our new wood stair nosing colours and surface effects are exactly the same as that of the stair, thus preserving the beautifully natural and elegant sensation of wood as well as the specific style of each of our hardwood flooring collections. Plus, the 2-lock installation system ensures a tight and gap-free join between the nosing and the stair.
Easy cleaning and maintenance
Our stair nosings are hardwax oiled which makes them easier to clean and maintain on a regular basis. What's more, this oil treatment makes your stair nosings more durable and resistant to daily wear and tear.