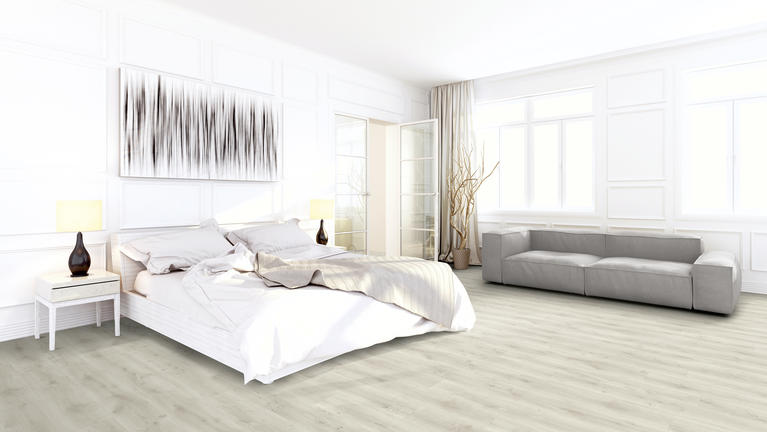 New Tarkett Easium So simple to install, you won't want to stop
New Tarkett Easium Product So simple to install, you won't want to stop
Tarkett introduces a new product: Tarkett Easium. With its robust innovative construction, a luxury vinyl top layer on a high density board added to an acoustic backing for a natural quiet completed with its click system, Tarkett Easium is the easiest and quickest to renovate your home.
An easy renovation solution
Tarkett Easium is the ultimate renovation solution for you: easy to handle and easy to install thanks to 2-lock click system, it can be put on all types of subfloors (including ceramics). The LVT top layer gives a soft touch texture and the acoustic backing integrated provides a natural quiet (up to 15dB sound absorption).
8 wood design floors
Tarkett Easium features remarkably realistic wood designs. Contemporary Oak is creating beautiful soft waves on the floor thanks to gradients from light to dark inside the planks for timeless interiors. Rustic Oak stands for a new rustic appearance which is showing elegance and the nature of wood at the same time. Elm is formed by two natural shades, also the soft and wide grains are perfect to create calm and colorful spaces with a soft touch.