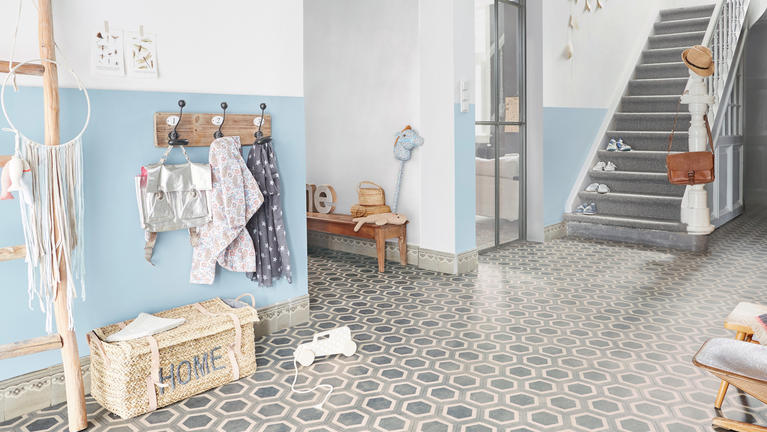 New Vinyl flooring offer: Tarkett LOOK and Tarkett RELAX
Thanks to the amazing design possibilities of Tarkett's LOOK collection, creativity knows no limit.
With the extra comfort and acoustic insulation of our innovative textile backing, our Tarkett RELAX collection transforms any home into an oasis of chic comfort.
asy to install, easy to live
If you want a product easy to maintain you should choose Tarkett LOOK and Tarkett RELAX which are extra resistant thanks to Supreme and Extreme surface treatments. They are also very easy to install, for example Tarkett RELAX can be install without glue up to 50m² and even on ceramics tiles. It also offers a walking and an acoustic comfort thanks to the Textile Backing (up to 20 dB acoustic absorption). And Tarkett LOOK and Tarkett RELAX still offers the best indoor environment and air quality thanks to the phthalate free technology and low VOCs emissions (< 100μg/m³).
Unlimited creativity
With our new vinyl flooring offer, we propose a very large range of new and trendy designs : 14 new decors in 2017 and a total of 112 new colors : 7 Exclusives including 21 concepts and 12 essentials design ranges for Tarkett LOOK and 2 Exclusives including 7 concepts and 2 Essentials design ranges for Tarkett RELAX.