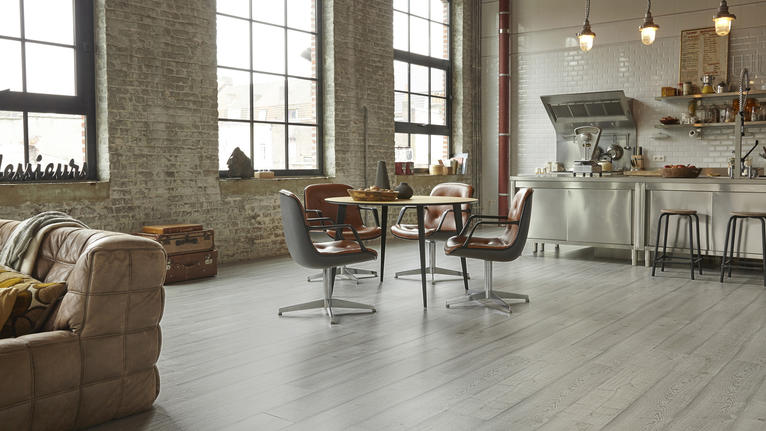 Tarkett Laminate. Change the way you look at laminate flooring.
TOP QUALITY AND SERVICE
At Tarkett, we put as much effort into the appearance of products as we put into their performance. Our laminate flooring is manufactured in Germany from the highest quality materials and features incredibly strong constructions. So strong, in fact, that all our residential ranges are covered by a 25 year warranty (when used in residential application) and our commercial ranges offer a 10 year warranty.
THE RIGHT SOLUTION FOR THE RIGHT APPLICATION
Picking the right laminate is as simple as selecting the level of performance and the design you want. Check the level of traffic of your room and scroll our ranges to find your design!
To help you find the perfect flooring, our designers have developed a whole new range. Tarkett laminates authentically interpret the highest quality wood and stone finishes and also quite original patterns. They are available in a wide range of decors from realistic to artistic, and the choice of widths and lengths makes it easier than ever to create a striking floor design – right in the trend, right to your taste.