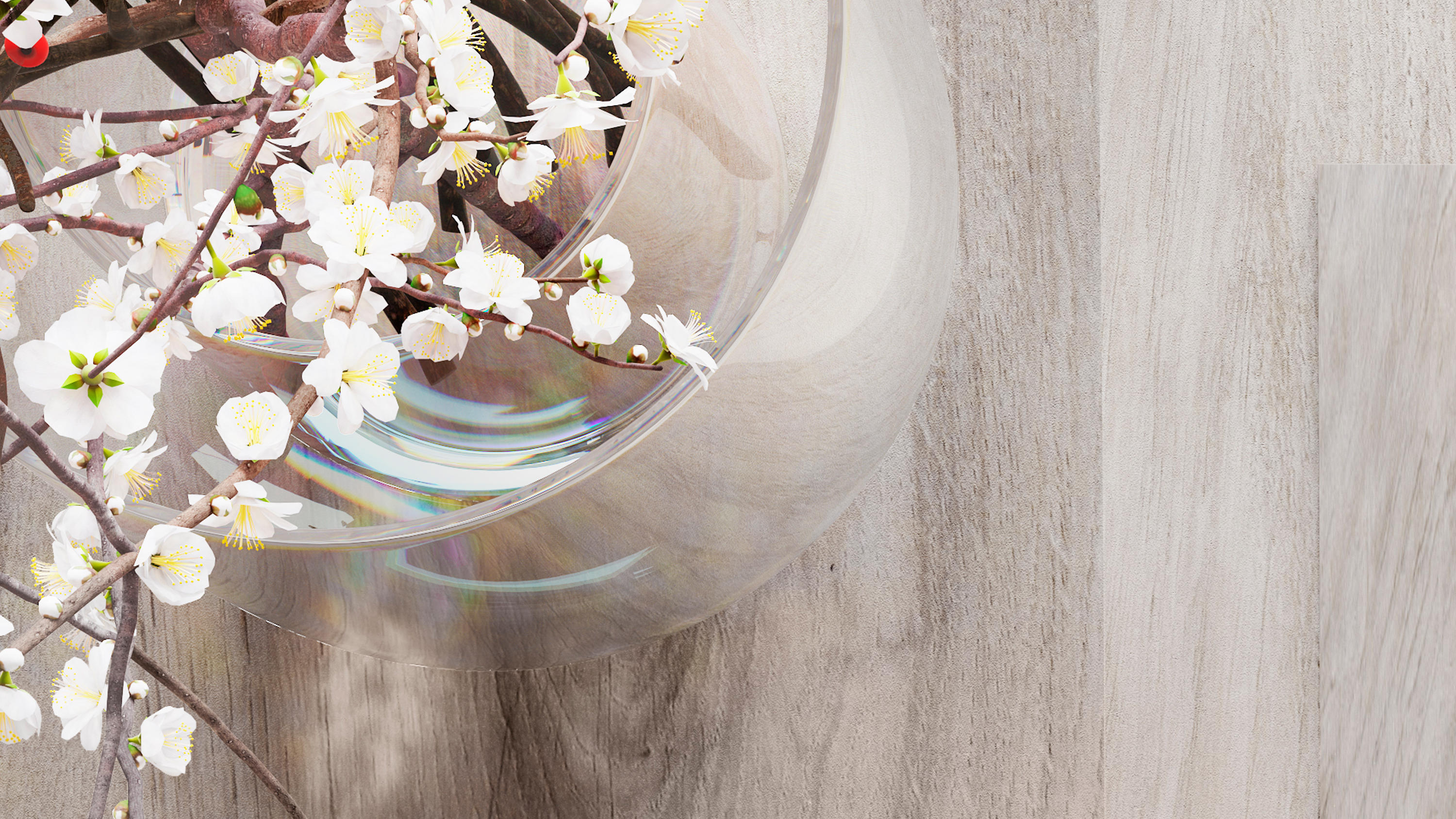 What does sustainability mean to us?
At Tarkett, we're committed to creating flooring that's good for people and for the planet. We design all our products with present and future generations in mind. We call this Tarkett Human-Conscious Design®. We aim to positively impact your lives, giving you the peace of mind that you've made the right choice for your family and the environment, when you opt for Tarkett flooring.
So what do we focus on and what does it mean to you?
The pursuit of 'always more' is pushing our limits and threatening our planet. The game must change. We need to find a way to deliver more with less. For us, this means less waste, lower emissions, greater well-being and more proof.
Less can work. This is why we are committed to:
Less waste and lower emissions to tackle climate change and create a circular economy. We are the first flooring manufacturer to pioneer closed loop, post-use recycling for vinyl*, carpet tiles and linoleum floorings. By 2030, at least 30% of our raw materials will come from recycled materials and all emissions throughout our entire value chain will be reduced by 30%.
Providing proof and only using good materials. We establish ambitious sustainability goals and seek third-party accreditation from scientific institutions and government bodies to measure our progress and we offer radical transparency about our products and the good materials we use.
Contributing to a greater wellbeing and exceeding indoor air quality standards. Lowering our environmental impact will never mean compromising our products' quality or your comfort, health and overall well-being. We eco-design flooring that contributes to better indoor air quality, keeps noise levels low and is a pleasure to walk on.
Memberships and certifications
We set ourselves ambitious sustainability goals and seek third-party accreditation to measure our progress. For example, we work with the scientific institute EPEA to apply Cradle to Cradle® principles throughout our activities. We also work with NGOs, industry associations and governments, and participate in collective action. For example:
We participate in Globe EU initiatives
We are a member of the Ellen MacArthur Foundation
We apply the ten principles of the United Nations Global Compact (UNGC), communicating our results annually to comply with the 'Advanced' level standard we reached in 2012.
We contribute to several of the United Nations Sustainable Development Goals (SDGs).

The way to better floors.
Download our sustainability report
Climate and circular economy
Contributing to a better future, together. We tackle climate change and resource scarcity by eco-designing our products, using recycled content and recycling our flooring when they reach end of life.
Our material choices matter. This is why our good material choices are scrutinised by third-party experts and we're always trying to do better, making material choices that are good for you and the environment.
Making your home healthier – We put your health first, designing flooring that contributes to better air quality in your home, keeps noise levels low and is a pleasure to walk on.