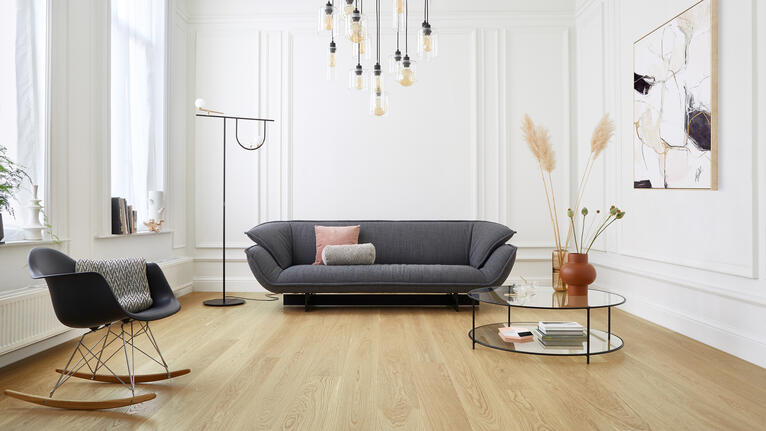 What is Scandinavian interior design style?
Scandinavian Interior Design
What is Scandinavian interior design?
Scandinavian design expresses its beauty in a simple, functional and warm decorating style, which mixes whites, neutral colours, and natural woods. Simple lines are combined with a clean and fresh aesthetic to create cosy and light interiors. While maintaining these key elements, this design style has continued to evolve and grow in popularity since its beginnings in the early 20th century. Fast becoming the new classic, Scandinavian design remains one of the most popular interior design styles in the world today. Read on to discover fundamental design elements and decorating ideas to help you get the Scandinavian look.
Elements of Scandinavian design
• Natural textures
Natural materials such as wood, stone and brick provide texture in Scandinavian-designed rooms. Natural wood flooring and white painted brick walls, for instance, create a neutral and natural base.
Designed according to latest interior design trends, Tarkett't wood collections and natural-looking wood and stone patterned vinyl collections give you access to a wide range of Scandinavian-style flooring options. Look for pale, light-coloured, wood and wood-look floors to create the perfect foundation for your Scandinavian-inspired space.
• Whites and a neutral colour palette
Whites and natural light are key characteristics of Scandinavian design. With long winters and short days, creating bright, light, airy spaces helps to maintain positive energy and a sense of well-being.

Our Breathe design trend beautifully captures the essence of Scandinavian design. A reflection of minimalism, this trend looks to reduce forms and colours to their simplest states, to create airy, bright, and elegant spaces. The colour palette comprises light and soft natural shades such as cold and warm greys softened by aquas and nude tones.
• Simple, clean lines
Scandinavian design flourished at the same time as mid-century design, in the 1950s. They share several similar characteristics, and it's not uncommon to find elements of mid-century design in Scandinavian-style homes. Mid-century modern furniture, for instance, which is characterised by simple, clean lines and natural hues, perfectly embodies a Scandinavian-inspired minimalist aesthetic.
One notable difference between the two styles is colour. Whereas Scandinavian design is characterised by light, bright and airy spaces, mid-century design favours a darker colour palette.

• Bringing nature indoors
Evoking beautiful Scandinavian landscapes, such as lakes, forests, mountains, this design style draws on the outdoors by incorporating natural elements to create a pure and rejuvenating ambience.
Plants bring an additional earthy, organic element to the natural look of Scandinavian design, while also adding a pop of colour to its neutral colour palette.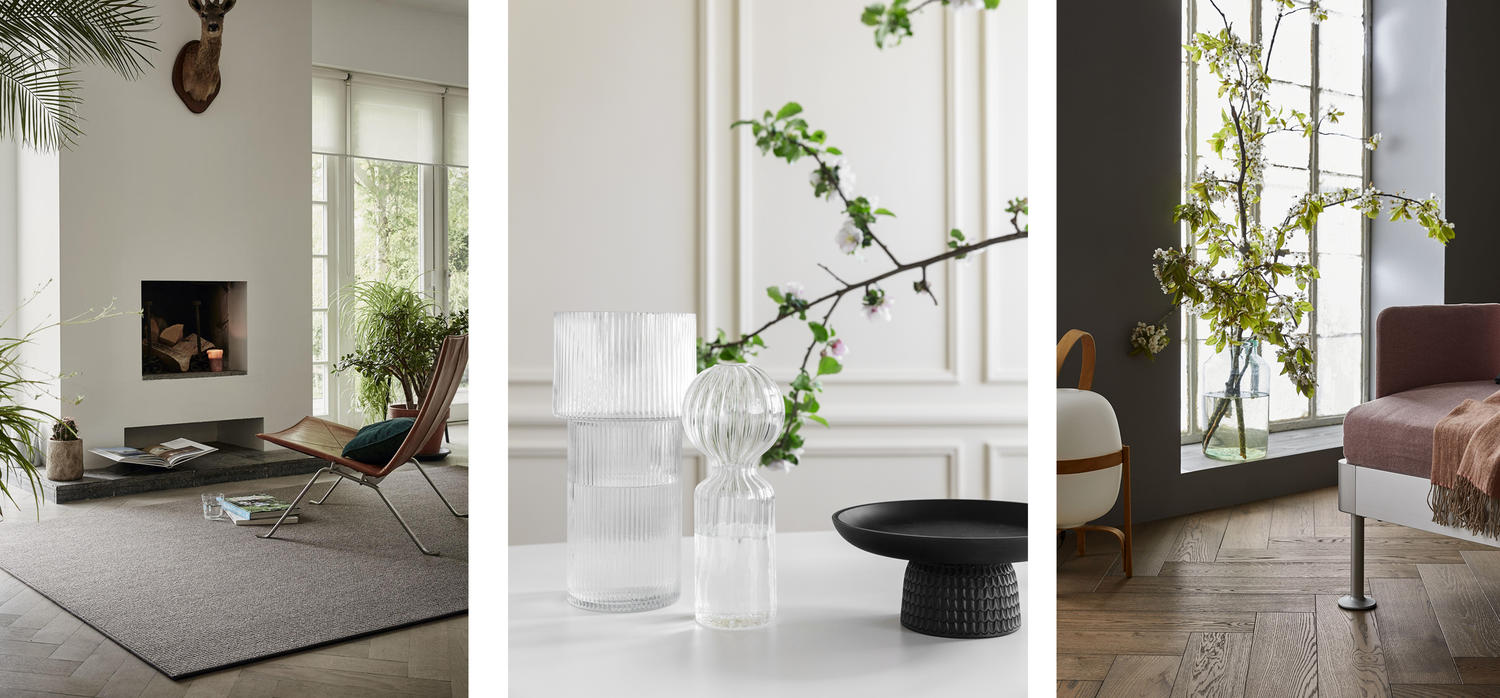 Scandinavian decorating ideas
Once you've got the foundation elements of your Scandinavian design style in place, it's time to add some finishing touches. Since this style is largely minimalist, accessories and decor should remain simple and functional. Here are a couple of simple ideas to get you started.
• Warm and cosy textiles
Textured accent pieces such as wool and sheepskin throws and blankets add warmth and a quality of cosiness and comfortable conviviality to your space. Consider popular colour trends such as shades of grey, or muted hues like pale pinks and purples, and natural textures such as cotton, burlap or jute.
• Storage as decor
A key characteristic of Scandinavian design is its functionality. You'll therefore find that beautifully designed storage pieces, such as shelves, baskets and racks, can easily double as pieces of stylish decor.