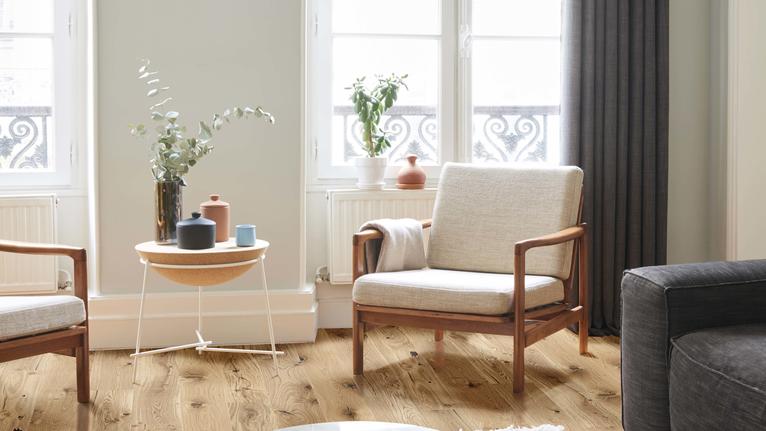 Creating your Urban Cocoon Home
Uncluttered, reassuring, poetic and functional, the Scandinavian design style is a modern home decor that is bound to please! This Style plunges us into a calm, cosy pastel environment far from the city's turmoil. The home becomes a refuge. Your minimalistic, natural tastes point you toward Northern European designers and a choice of warm modern furniture. Wood is essential in your home, as are soft cosy textiles. More than just an atmosphere, Nordic decoration is an art of living.
Let's embrace a graceful and modern way of life!
Choose pastel tones
Warm neutral shades, pastel colours and a graphic touch of anthracite come together to create a gentle, modern Scandinavian home decor. Powder pink and pale green are delicately combined to bring sophistication to a cocoon-like atmosphere. Mix materials (velvet, linen, painted wood and ceramic) to soften pared-down lines. By choosing your home accessories to match your mood, you can easily renew your interior and create a simple, elegant, warm atmosphere.
Embrace pure lines
Beauty in the Nordic style resides in simplicity. Pure, spare lines create harmonious spaces where peace and calm reign. This serene atmosphere invites you to relax and unwind. Nothing beats white for increasing luminosity and accentuating the purity of this style. A gently coloured wall adds softness and a concrete style floor adds an urban touch; a good home decor idea for a living room.
Add a poetic touch to daily life
Share your taste for pared-down aesthetics, natural materials and design-forward objects with your children by creating a Scandinavian home decor children's bedroom.

Choose simple, design-led furniture, a warm wooden floor, cosy textile accessories (rugs, throws, etc) and poetic lighting. Light plays a vital role in creating a relaxing ambiance, so white and light colours are primordial. Prefer quality over quantity: Less is best! This room is as lovely as it is cosy with a cute home decor.