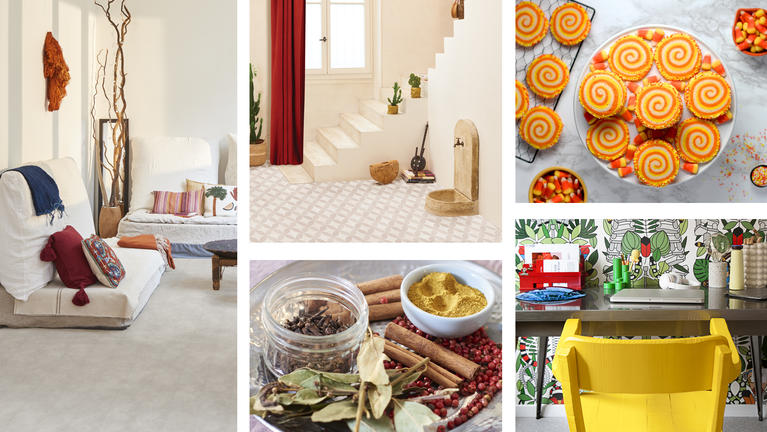 Interior decorating tips to let the sunshine in!
The days are getting longer, temperatures are becoming sweeter and nature is a riot of colour: Summer is finally back! Bringing a burst of positive energy, this is the perfect season to revitalise your interior decor. Create a renewed sense of optimism via bright pops of colour and playful touches or make the most of your summer travels to bring back artisanal textures and eclectic contrasts, inviting the effortless charm of bohemian chic into your space. Whatever your home's personality, we've got plenty of ideas and interior design tips to get you inspired. All that's left is to see where your imagination takes you! Follow our interior décor tips to choose the best floor, wall and furniture combinations and make your home interior décor just the way you want it to be.
Create your happy place
With more natural light streaming through your windows, it doesn't take much to start making your space feel as brand new as the season and something as simple as colour can have a huge effect on our moods. From colour-blocking to pop influenced touches, there are many ways to dial things up a notch and give your space a serious boost. Or why not get inspired by other cultures and destinations?
Showcasing your own travels is a great way of reliving memories and adding your personality to the mix, but you can also turn to textiles and hand-crafted objects to make your home feel like a permanent vacation. Summer is all about feel-good vibes, so make enjoyment your top priority. Whether it's taking the time to prepare colourful seasonal dishes or experimenting with exotic spices and world cuisines, celebrate the season in your own way.
Colour outside of the lines
Summer is nature's moment to shine and it can feel like the world has suddenly gone from grey to technicolour making you want to do the same. Luckily, this doesn't have to mean a huge budget or redoing your entire home from floor to ceiling as there are plenty of ways to add some colour to your existing decor. But first, think about your home's personality and what you want it to say about you.

If you're the kind of person who leans more towards the stripped back simplicity of minimalism, then colour might seem a little daunting. But don't worry – a little can go a long way. Things like pillows and throws in zesty prints and colours such as yellows and reds will add touches of colour to liven up any room, but you can also choose one statement colour such as a deep ocean blue and pepper it around your home for a more cohesive look. For any rooms lacking slightly in character, create a focal point by covering a single wall with a bold and colourful wallpaper, or mark off a small area using patterned or vividly hued flooring. Used in just the right amounts, whimsical prints can inject a real sense of playfulness into your home.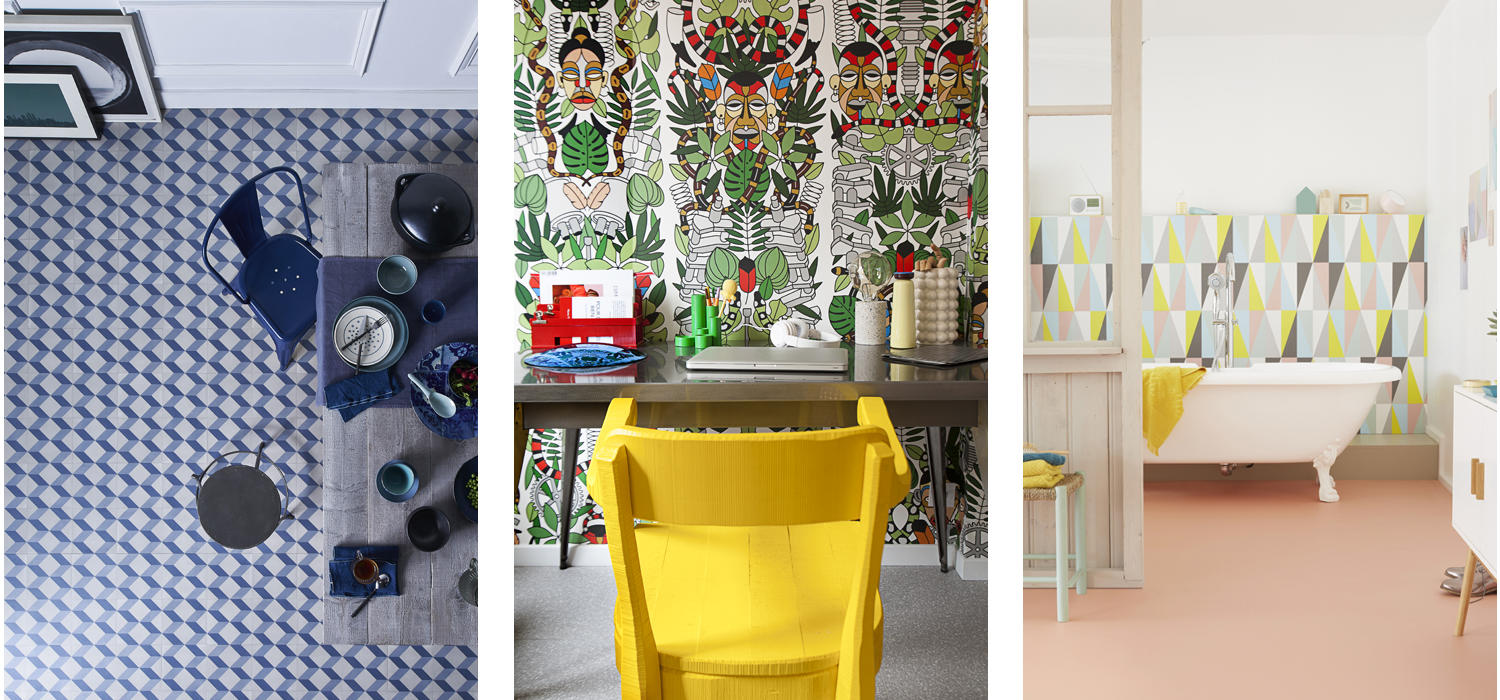 For those who subscribe to the maximalist philosophy, don't be afraid to go big! In fact, colour blocking can make a space look far bigger than it is which is especially handy for smaller rooms and a great interior design tip for small spaces. Painting furniture such as cabinets and shelves in the same colour as the walls blurs hard edges making bulkier objects blend in and letting the eye travel further. Looking to take things to the next level? Extend your colour to your floors to create an illusion of complete seamlessness.
For a more refined and subdued approach, stick to different shades in the same colour family. An earthy palette of subdued yet rich shades such as terracotta, burnt oranges and olive greens will recall the warmth of sunnier climates. Just remember to stop the overall effect from looking flat by using a darker tone, a mid tone and lighter tones and play with textures – these will catch the light differently and create an illusion of depth.

If you like things up-beat and joyful, going for something bright like Living Coral, Pantone's colour of the year, can create a high-energy feel with plenty of peps. Just remember to keep colours such as yellow and orange out of the bedroom as they can have a stimulating effect when you're trying to wind down and opt for calming blues instead.
Interior design tips that broaden your horizons
Whether you're planning to explore distant shores or stay closer to home this summer, there's no reason why your interiors shouldn't make you feel like you're on vacation with a travel-inspired aesthetic. There are few ways in which you can embrace bohemian charm, but perhaps the most important thing to remember is to keep things effortless – think floor cushions and soft furnishings to encourage conversation or inspire you to read. Anything that will help you connect with your creative side is welcome!

The key to any interior is letting your personality and individual style shine through, so taking the time to unearth authentic treasures, whether at your local market or on your next trip, can be a huge game-changer. A curated collection of unique hand-crafted pieces is guaranteed to add flair and character to any room in the house. For example, a woven basket from Mexico, Portuguese ceramics or perhaps a hand-knotted rug picked up on a recent trip to Morocco will help to create a real sense of journey throughout the house. It's also a lovely way to reflect your personality and share your experiences with those who visit your home, so think of these objects as conversation pieces rather than simple decoration. If you're looking to remodel your home on a larger scale, upcycled furniture and reclaimed natural materials such as wood and metal are also great way to ensure that your pieces are unique and a reflection of you.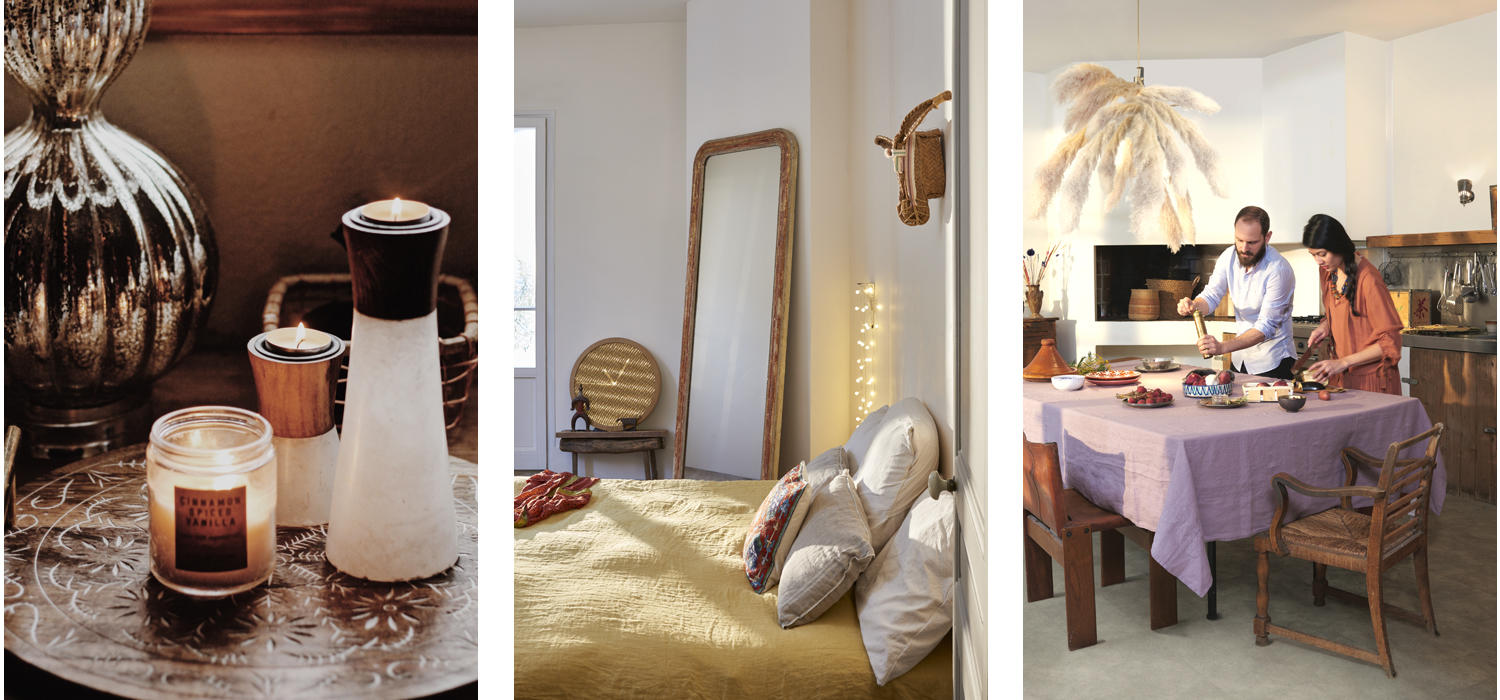 Natural materials and accessories that have a global feel are the easiest way to play with texture in the summer months. Things like rattan baskets and chairs, linen or cotton bed sheets and tableware such as bowls and servers in exotic woods will bring an eclectic international dimension to your set up. Beautiful objects need a beautiful setting, so consider your floors too, turning to warm earthy tones or wood effect vinyls to tie everything together. Continue the natural theme by adding a green touch with native plants, for example cactuses and succulents for instant Californian, desert chic or rubber plants for a more tropical, jungle atmosphere.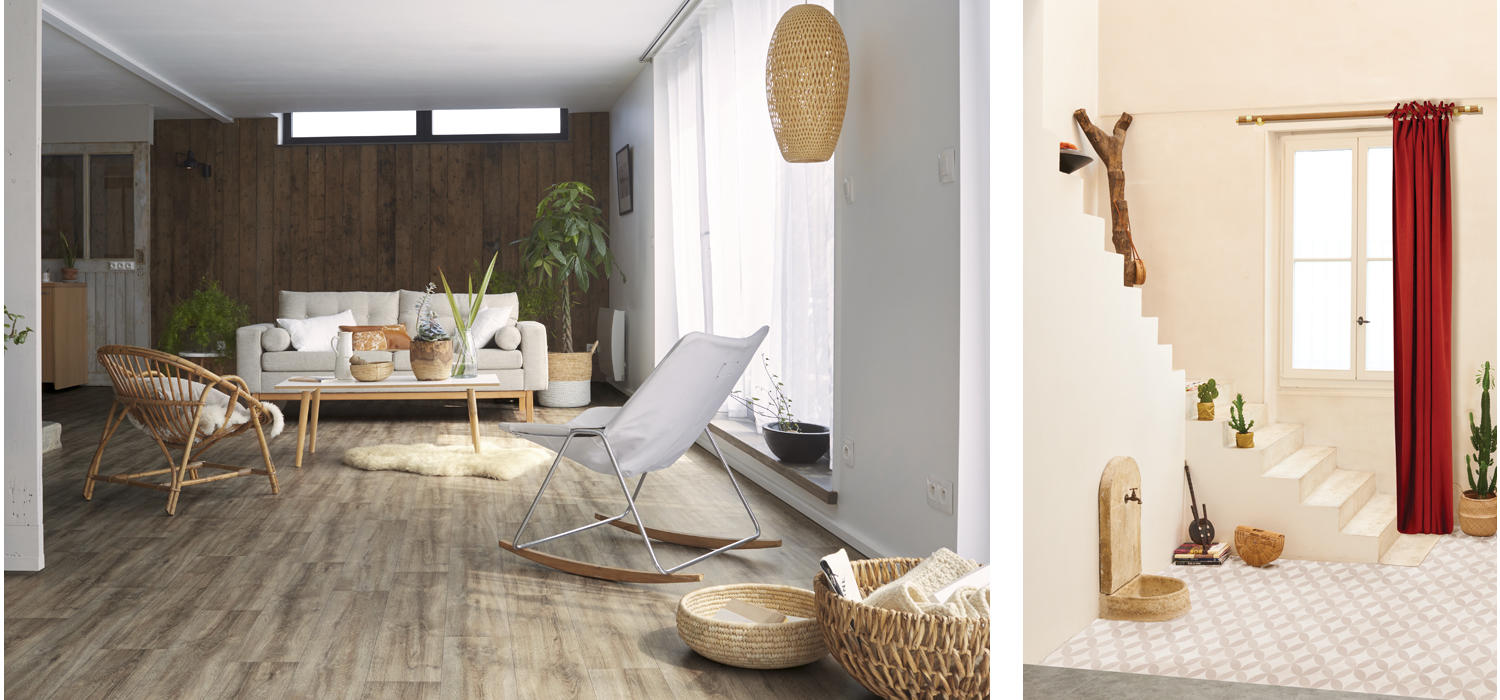 Whatever your budget, style or level of commitment, a refreshed interior decor this summer comes in all shapes and sizes – from the simplest of touches to the bigger, more noticeable changes. Whether you decide to get lost in colour or want to make your home feel like one long holiday, there are plenty of ways to hold on to summer for as long as possible. Combining floors, furniture and walls with different colours and textures is the best way to achieve the perfect interior décor to spend the summer in. After all, creating a space that's filled with sunshine and positive vibes will make going back to school (and work) that much easier once all the fun is over! So, throw your windows wide open, take a deep breath of fresh air, and let the season begin.