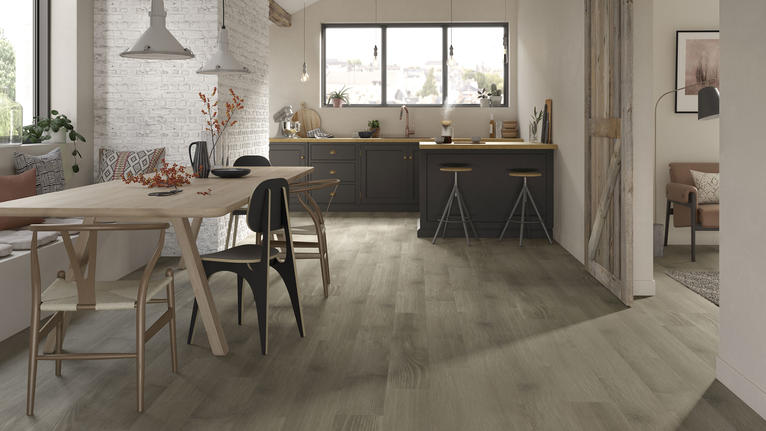 Kitchen styles and trends
When it comes to designing each room of your home, the decisions you make about the kitchen are often the most important. This is because it's not so easy to change the style of your kitchen, mainly because of the additional costs involved with installing appliances and doing the plumbing work.

Kitchens are also increasingly part of an open floor plan, which merges living, dining and kitchen areas. With this configuration in mind, creating a fluid transition between the designs of the spaces is also important.

And finally, when choosing from the latest kitchen styles and trends, it's important to consider durability and functionality as much as style and aesthetics. Kitchens often play a central role in the home, where families and friends gather to eat, relax and socialise. It's one of the hardest working rooms in the home, and the combination of style and durability will ensure that your kitchen looks great for years to come.

Popular kitchen trends
If you're looking to install a new kitchen or update your existing kitchen and looking for ideas, here are a few popular trends that inspire you.
• Natural stone elements, such as countertops and walls, to balance the trend towards coloured cabinetry.
• Matte black fixtures and hardware, to add contrast to wood cabinetry.
• Integrated technology, including high-tech appliances, such as fridges with built in wi-fi to search for recipes.
• Two-toned kitchen cabinets and drawers. Mixing white with colour, two different colours, or pairing colours with wood can provide interesting and subtle contrast when done well.
• Mixing and matching materials, including mixing door styles.
• Open shelving to showcase dinnerware, particularly in farmhouse and industrial kitchen styles. Glass doors and industrial looks are also in style.
• Shaker kitchen cabinets, which are more modern and sleeker than traditional square raised cabinet doors, are becoming the standard.
• Clutter free counters, with appliances packed away in cabinets instead of on show.
• Industrial and raw looks that incorporate natural grains and natural wood cabinets are increasing in popularity as consumers embrace more eco-friendly and sustainable habits.
• Matte, rather than glossy surfaces, is still on-trend.
• Modern kitchens and streamlined designs, materials and features.
• Single level islands increase preparation space and create an unobstructed dining and conversation area.
• Higher backsplashes and backsplashes featuring a ledge on top that acts as storage space.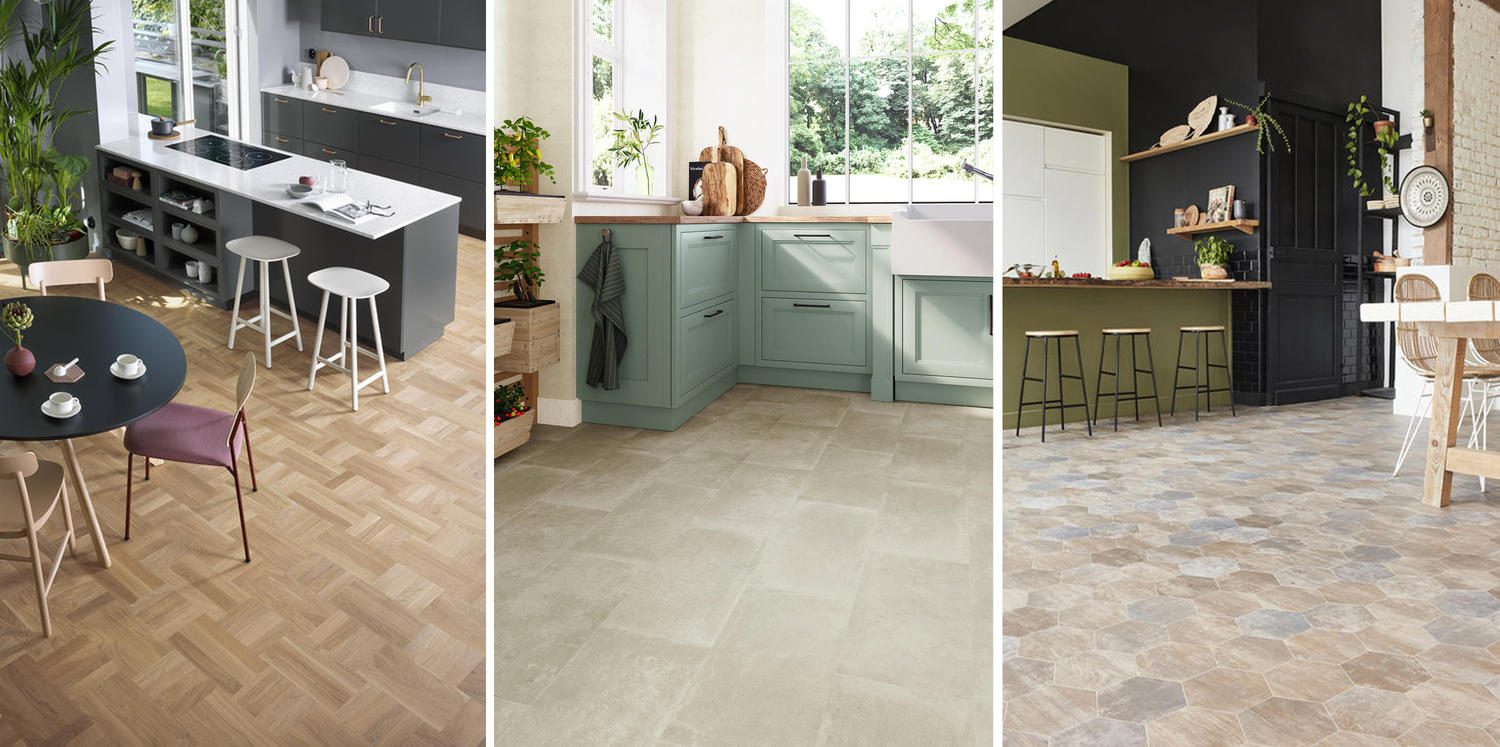 What colour kitchens are in style?
White kitchens with white cabinets have a classic look and can be used in a range of kitchen styles. And while they'll continue to be a popular choice with homeowners wanting a timeless design style, the addition of colour in kitchens is now on-trend.
Here are a few colours that are in demand today:
• Bold coloured cabinetry, notably lighter shades of blue, green and grey. Mint green is high on the list.
• White! Although some argue it's on its way out, white continues to be popular in many design styles, particularly farmhouse and rustic kitchen designs. It's also modern and sleek and can brighten up darker kitchens.