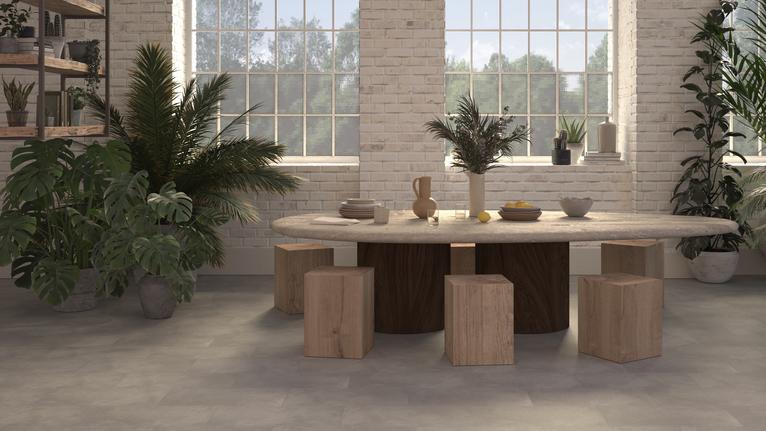 Step away from the day-to-day and lead a natural and conscious lifestyle
Today, people are looking for new ways to adapt and evolve, especially at home, as the Covid-19 pandemic continues to spread across the globe. As a result, they are looking for something that is new and modular. They want a space that can be easily transformed from one living area to another.
This has prompted people to realize that their peace of mind is connected to their interior. They feel their best and most relaxed in a space that reflects nature and the outdoors. They need their living area to have a link with the environment, so they can let go and enjoy nature's balance and harmony. They want to create a nest of natural materials that soothe and protect, so they can escape their daily worries. They are also reconsidering their priorities and values, and are looking to improve how they consume. People are making an effort to shop more consciously and buy locally. Home is where they spend most of their time, so it is important for their décor to respond to their needs and reflect their convictions of less, but better consumption.

These new needs have led to a number of emerging new trends and Tarkett calls this one Natural Bond.
Bring nature indoors
In this trend, we want to escape urban environments and bring nature indoors. We crave the authentic feeling of untouched materials, such as stones, raw bricks, rough concretes or green plants and untreated woods. We enjoy the random effects of natural light that play with the furniture and floor surfaces, thanks to the zenithal lighting and large bay windows. We feel reassured when we are surrounded by the natural and locally-bought items we decorate our home with. By building ourselves a garden-like refuge, from floor to wall, we create a space that is sincere and that feels good.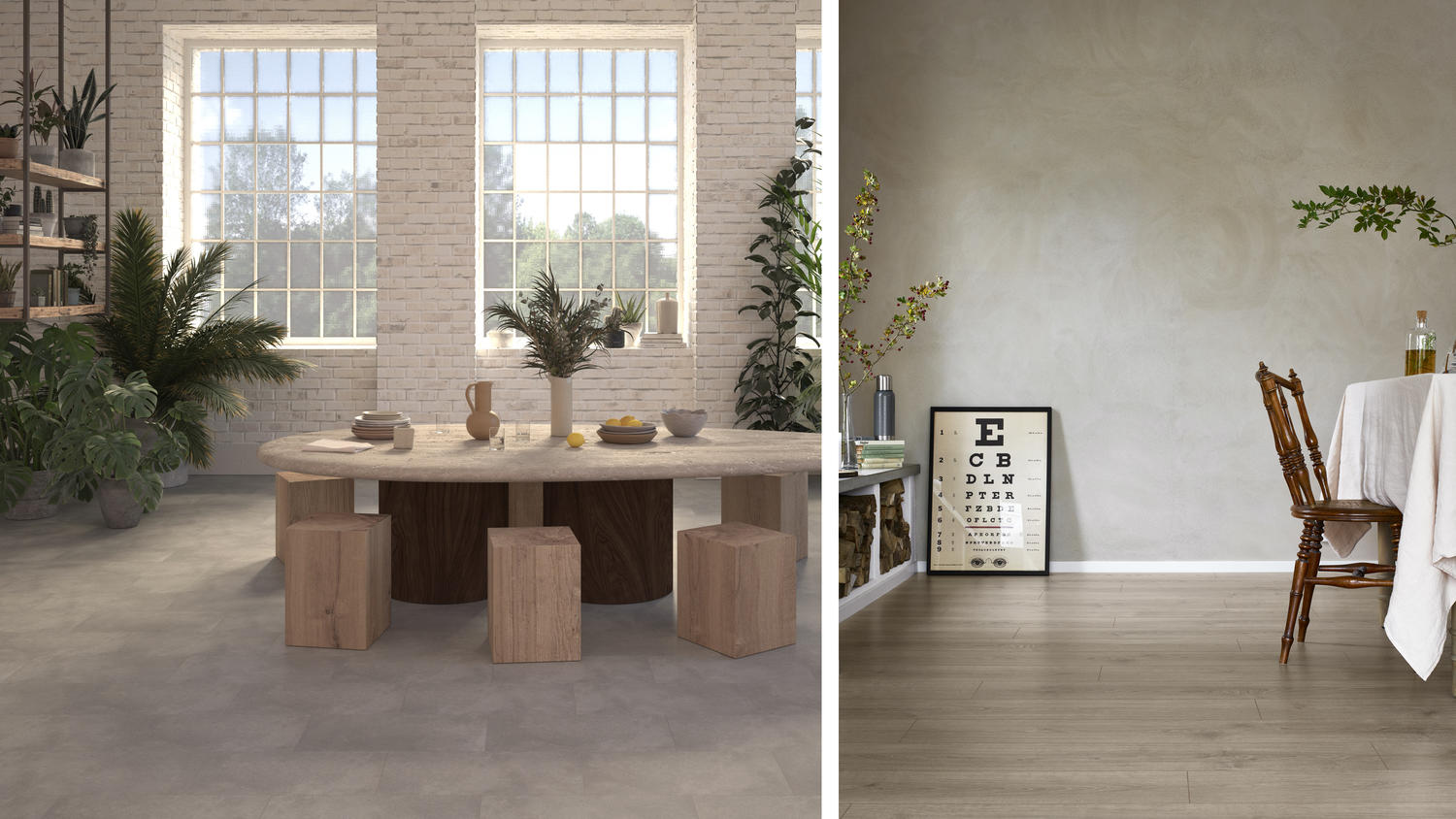 The right lighting and the perfect colour palette, make such a difference to our mood and state of being. Here we prefer tones like salmon pink, pale beige, clay or gold browns mixed with hues of grass or forest green and slate or smoke grey. These colours found on the walls, the objects or the floors brighten the natural light and evoke feelings of happiness and contentment. The softness of these colours blend nicely with the rough, coarse and pure materials of each room. It is a home built like a sanctuary, with enveloping natural and durable materials that invigorate and inspire strength.

Consume more responsibly
We now pay more attention to how we consume. We advocate for reusable and eco-design solutions that will support a circular economy, because we want products that are safe for the environment and that avoid waste. Our respect for natural materials and our sensitivity to the environment is reflected in the sustainable objects we use to decorate our interior — from the floor, to the table, to the chairs — as we choose to use and reinvent raw materials. The decorative objects, the food baskets and the furniture are all made of new types of recycled resources that express our need to participate in the creation of a better world. Inspired by the ocean, the trees and the environment, this décor further connects us with nature and her much-needed positive mental and emotional benefits.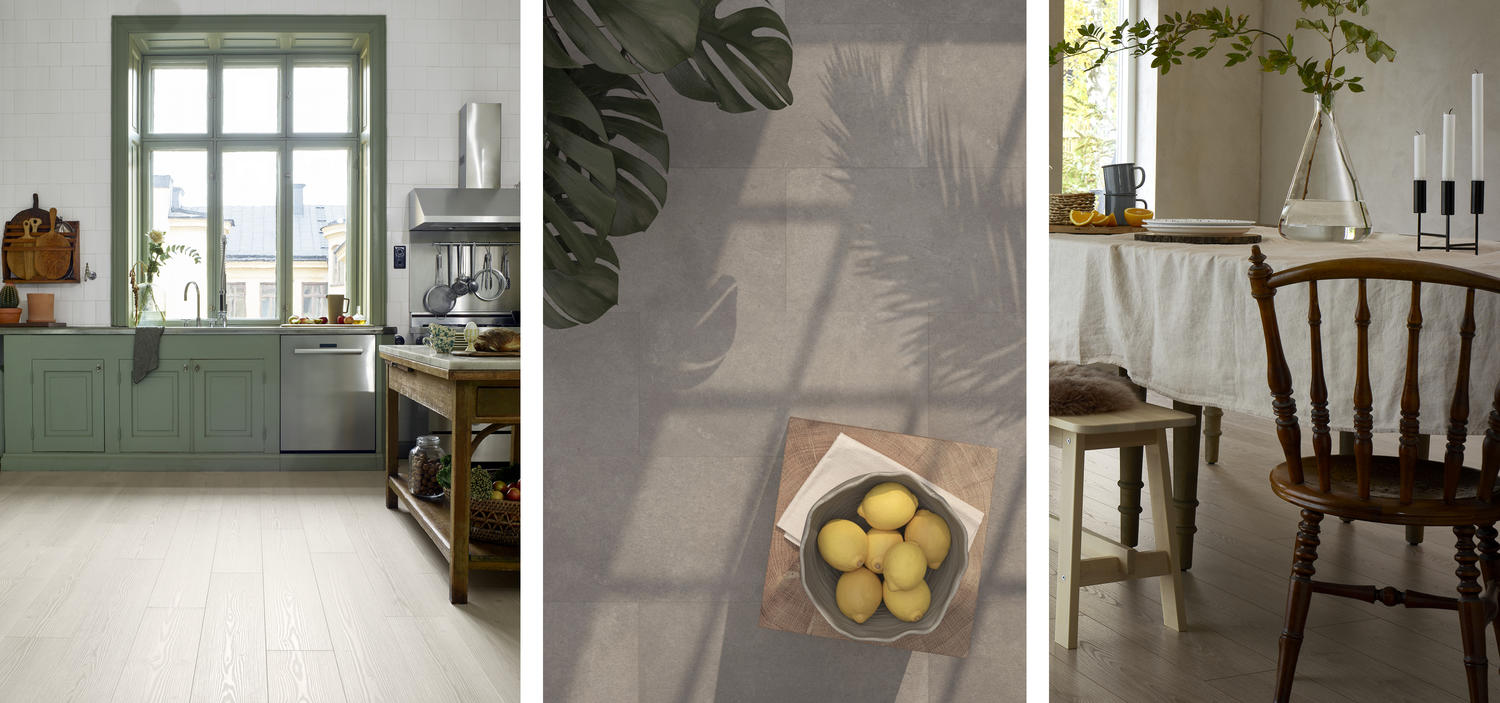 Transform any area
Since we now spend a lot of time at home, we need spaces that can be quickly and easily transformed. Natural Bond offers the adaptability and choice we are looking for. It encourages living areas where we can create, work and concentrate, as well as unwind and regenerate. This natural and sustainable décor allows every space and its furniture to be transformed. We can turn a kitchen table into an office table and place it near the window so that we feel encircled by nature and its light. We can upcycle different objects and materials so that we can easily transform any space, while remaining true to our new nature-centered and more environmentally conscious lifestyle.
"Tarkett's Natural Bond trend reconnects us with nature and motivates us to take on a new culture, where we consume less and more responsibly. We want biomaterials, eco-designed furniture and circular economy products."
Valérie Pavard, Design Manager at Tarkett "
For a glimpse into the new decorating future and new consumers habits and behaviors, visit our page New Home Trends in the midst of Covid.

You feel the need to change your home decor? Upload your own photos to install your ideal floor virtually and project yourself in your future interior with our Room Visualizer.