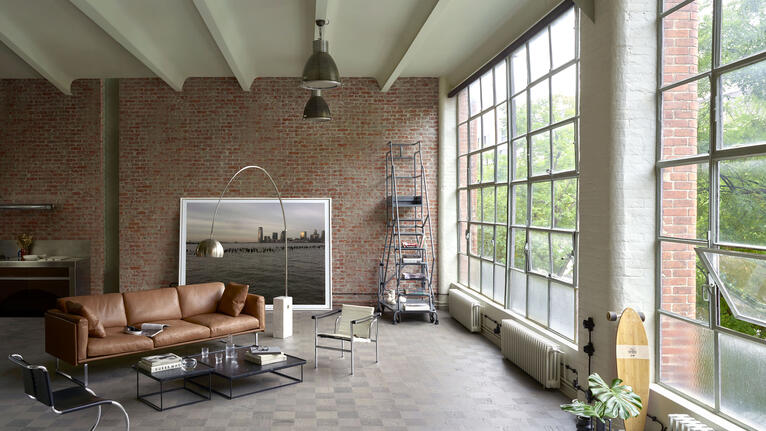 What is vintage interior design style?
What is vintage interior design style?
Designing and decorating your home in a vintage style generally means incorporating furnishings, accessories and colour palettes from an earlier period. Indeed, many interior design styles feature vintage or vintage-inspired elements and decor, including shabby chic, mid-century modern, French-country, art deco, retro, and industrial design styles. Vintage design also varies significantly depending on the period in focus. One particular vintage interior design style, for instance, evokes a sense of nostalgia and romantic, old-fashioned charm associated with the 1940s and 50s.

This particular style of vintage is characterised by the use of natural materials such as wood, including painted and distressed wood, and natural fabrics such as linen, wool, and cotton. Old or artificially aged furniture usually made from wood and upholstered fabrics, or pieces lovingly handed down from grandparents, give this style an old-fashioned and elegant look. Beautiful, flowing lines along with a low-key colour palette define its softness and femininity.
Elements of vintage interior design style
Each of the elements in a vintage-designed space work together to create an aura of elegance and gracefulness, and an atmosphere of peaceful nostalgia.
Here are a few of the key elements of vintage interior design, followed by a few decorating ideas to get you started.
• Wide-plank wood or wood-look flooring
Wide plank wood floors are perfect for vintage-styled homes. The wider planks show more of the grain of the wood and include more knots and imperfections. These touches add rustic charm and help make a space unique.
At Tarkett, our wood collections include vintage-style flooring options that combine the charm and detail of old wooden floors with all the benefits of modern flooring for a rustic, lived-in look from day one. By enhancing the natural details of the rustic oak, we have created floors with a feeling of century-old patina.
Alternatively, our vinyl rolls and LVT flooring collections offer wood-look flooring with character and high water and scratch resistance, ideal for creating a vintage feel in entrances, dining rooms and kitchens.
• Pastel colour palette
A vintage colour palette from this period is soft and feminine. Neutral colours such as white, cream, and beige are often layered with soft greys and pale pastels such as duck-egg blue and pale pinks and lilacs. A simple colour scheme can be complemented with a wallpapered accent wall in a floral pattern to add even more vintage style to the room.
• Distressed furniture
Incorporate wooden furniture that is either naturally or artificially distressed for an instant vintage vibe. Wardrobes, bedside tables and coffee tables with drawers and carved handles, and soft chairs and sofas with wooden frames and rounded carved legs are instantly recognisable as vintage. Large, wooden and glass cabinets are perfect for displaying vintage finds such as glassware, silverware and dinnerware.
Vintage decorating ideas
To add some finishing touches, here are some ideas for decorating in a vintage style.
• Floral patterns
Floral patterns are essential to creating a vintage look. This can include upholstery, cushions, and even fabrics with faded floral designs and in a soft, pale, pastel colour palette. You can also consider mixing floral patterns with other botanicals or even birds and butterflies.
• Glass chandelier
If you want to add a touch of glamour and femininity to your vintage-styled space, a decadent glass chandelier.
• Textiles
Long, graceful vintage curtains, delicate lace napkins on bedside tables and dressers, furniture with floral upholstery, decorative pillows and throws, bedding made from vintage fabrics, and area rugs made from natural materials and in soft neutral tones reinforce the vintage feel.