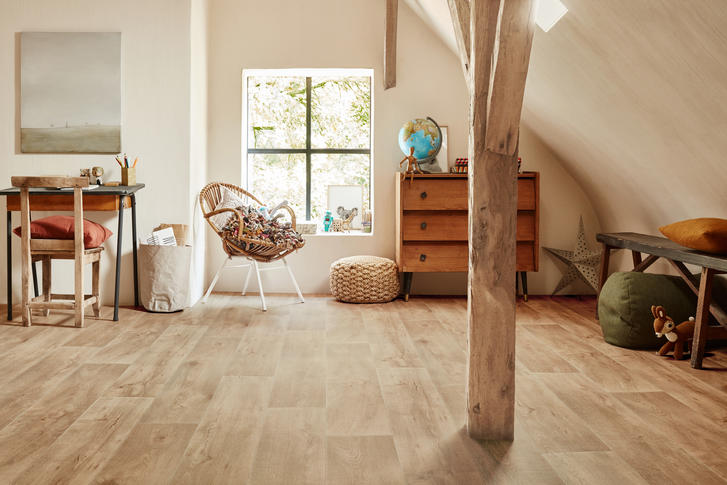 Children's bedroom styles and trends
Popular children's bedroom styles and trends today focus on gender-neutral colour schemes and innovative storage solutions and organisation. And rather than 'theming' children's bedrooms with car-shaped beds or walls painted with cartoon characters, the current trend is to incorporate your child's favourite colours and designs through bed linen and other soft furnishings.
Good storage, multi-functional pieces of furniture, and decor that suit your child's personality are a few things to keep in mind when decorating and designing your kid's bedroom.


Decor trends for children's bedrooms
The latest decor trends for children's bedrooms mix style, pragmatism, fun, and comfort. Here is a selection of the latest kids bedroom trends.

• Elevated beds – These are a great idea to create additional space for storing toys underneath. You could also use the space to create a small study or play area.
• Bunk beds and beds with a trundle – Having a spare bed or pull-out mattress is handy for when your child starts having sleepovers.
• Magnetic chalkboard paint – Incorporating a chalkboard on one of the walls is a fun way to allow children to express their creativity.
• Princess bed – Mosquito nets hung from the ceiling create a cosy canopy over beds and a princess-like bed.
• Fairy lights – Lighting sets the mood in any room, and fairy lights can add a magical quality to your child's room.
• Oversized floor cushions – Children spend a lot of time playing on the floor and cushions that tie in with the theme of the room are a lovely way to create a cosy, comfortable space.
• Neutral backdrop – White, grey or otherwise neutral walls provide the perfect backdrop to colourful bed linen, toys and prints. And when you or your child's tastes change, a new rug and bed linen are all that's needed to change the room's style.
• Muted monochrome baby nurseries – Babies have poor vision but can detect the contrast between black and white. A predominately white colour scheme with white accents can be combined with more colourful toys and accessories as the child grows older.
• Boxes, baskets and hooks – Simple storage solutions help to create an efficient space while also adding character, colour and texture.

Teenage bedroom ideas
Teenagers appreciate a space that allows them to comfortably relax, do their homework, socialise with friends and sleep. While they may have outgrown their childhood bedroom, they're not quite ready for a quiet and calm space commonly associated with an adult bedroom. Teen bedroom ideas focus on functions specific to their age with designs that reflect teenage personalities.
Here are a few ideas to keep in mind when designing your teen's bedroom.
• Create a multipurpose space – Teens want a place to sleep, study and socialise. With this in mind, incorporating a double bed or a bed with a pull-out bed will accommodate friends when they sleep over. You can also place the bed lengthways along the wall and add a few cushions to convert it into a day bed when friends visit.
• Be bold with colours and patterns – Teens appreciate a bit of colour on their walls to add vibrancy and personality. Brightly painted walls, wall decals and custom printed wall designs are all options.
• Incorporate lots of storage – Minimise messy teenage rooms by having a place for everything — wardrobes, dressers, shelves, built-in storage units or desks with drawers. There are many ways to incorporate storage into the design of your teen's bedroom that help them maintain a level of organisation and order.