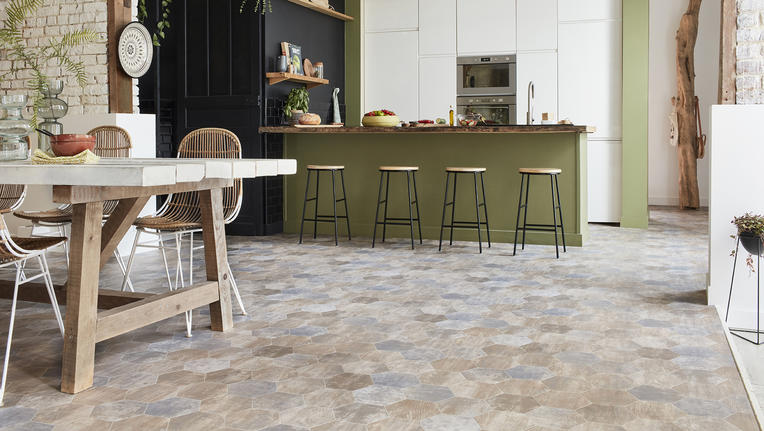 Choosing vinyl floors for a kitchen
Vinyl is a durable, practical and affordable floor covering, that is also easy to clean and maintain, easy to install, and available in a huge range of designs and colours. All of these characteristics make vinyl flooring a great flooring choice for kitchens.

The two main types of vinyl flooring – luxury vinyl flooring (also known as luxury vinyl tile or LVT, and luxury vinyl plank or LVP) and vinyl roll (also known as vinyl sheet) – are both highly suitable flooring options for your kitchen.
To help you choose a vinyl floor for your kitchen, browse through our LVT and vinyl roll collections. Each collection offers a wide variety of design options, which cater to, and complement, any interior design style. Alternatively, browse through our editorial pages for inspiration and ideas based on some of the latest kitchen designs and styles.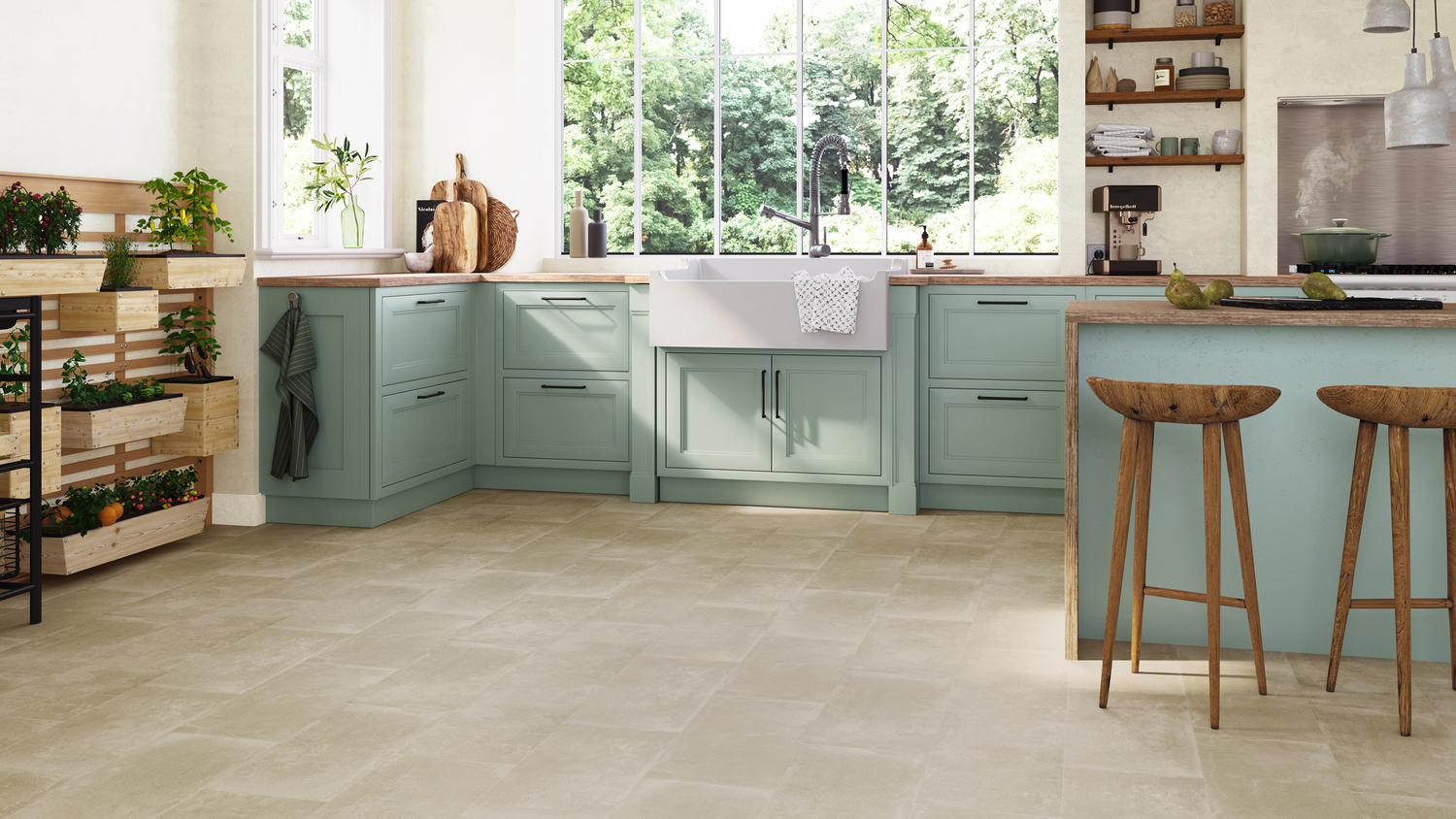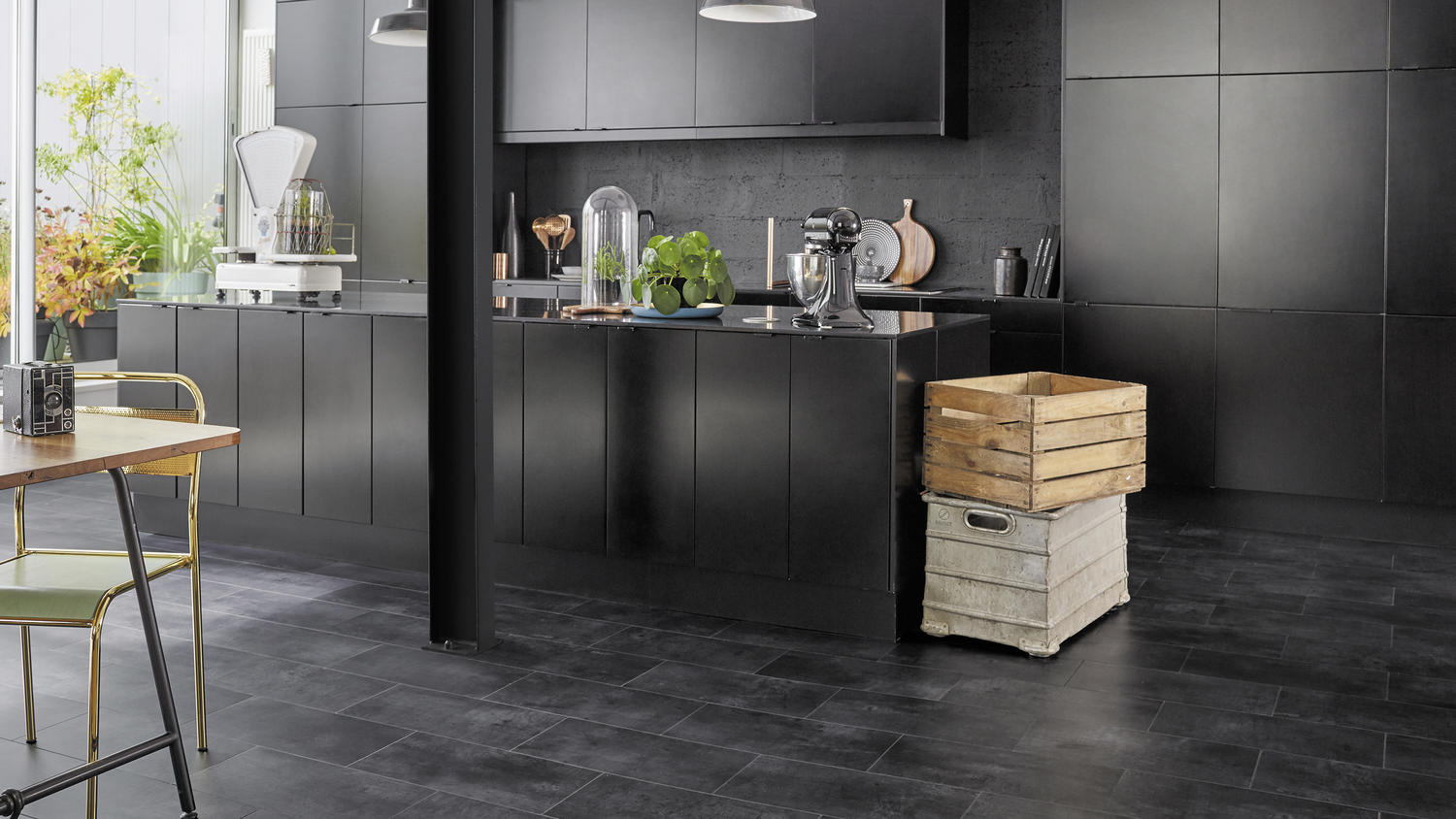 Benefits of vinyl flooring in kitchens
Pros of using vinyl flooring in the kitchen
• Water-resistant
• Easy to clean and low maintenance
• Comfortable and warm underfoot
• Easy to install
• Affordable
• Available in many designs and colours
Water-resistant – One of the most significant advantages of vinyl flooring is its resistance to water, with most vinyl flooring being 100% moisture-resistant. This characteristic gives it a distinct advantage over laminate flooring and natural hardwood wood and makes it an excellent choice for semi-moist rooms such as kitchens and bathrooms.
Easy to clean and low maintenance – Cleaning up food stains and spills in busy kitchens is as simple as wiping with a damp cloth. Vacuuming and sweeping will keep your vinyl floors dust-free, and a mop moistened with warm water and a neutral detergent is all that's needed for tougher stains and scuffs.
Comfortable and warm underfoot – vinyl is more cushioned and offers better insulation than tile or stone, which makes standing in the kitchen more comfortable. This is an important consideration for those who spend significant amounts of time on their feet, cooking and cleaning in the kitchen.
Easy to install – both luxury vinyl tiles and vinyl roll are quick and easy to install. Providing that you have a clean, dry and flat surface, homeowners can usually install their vinyl floors themselves without the need for special tools or adhesive.
Affordable – vinyl is relatively inexpensive when compared to alternative kitchen flooring options such as ceramic tile, stone, and engineered wood flooring.
Available in many designs and colours – vinyl is one of the most versatile flooring options thanks to the almost unlimited colours, designs, patterns and styles available. This gives you the freedom to choose a kitchen floor perfectly matched to your tastes and home decor.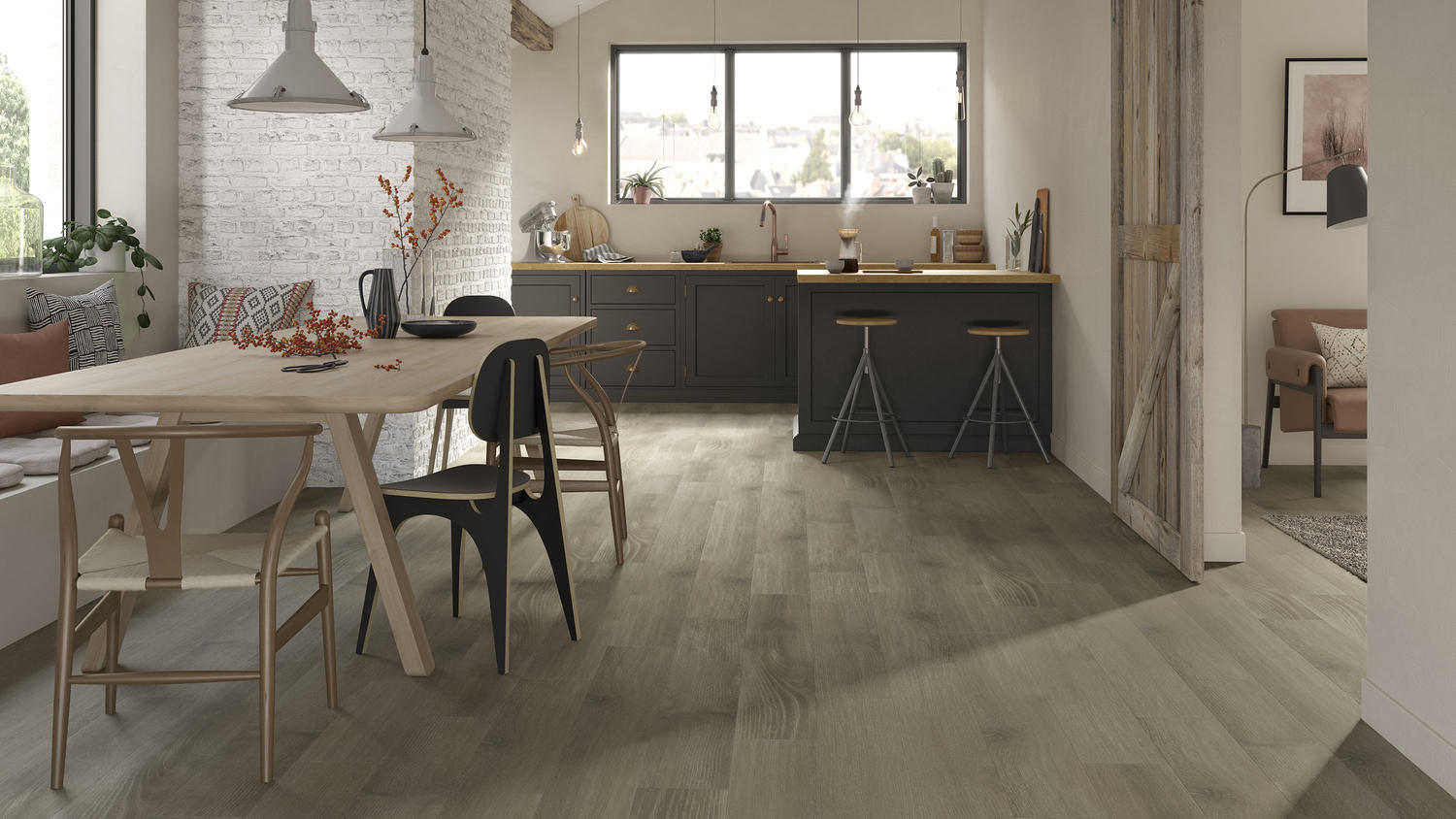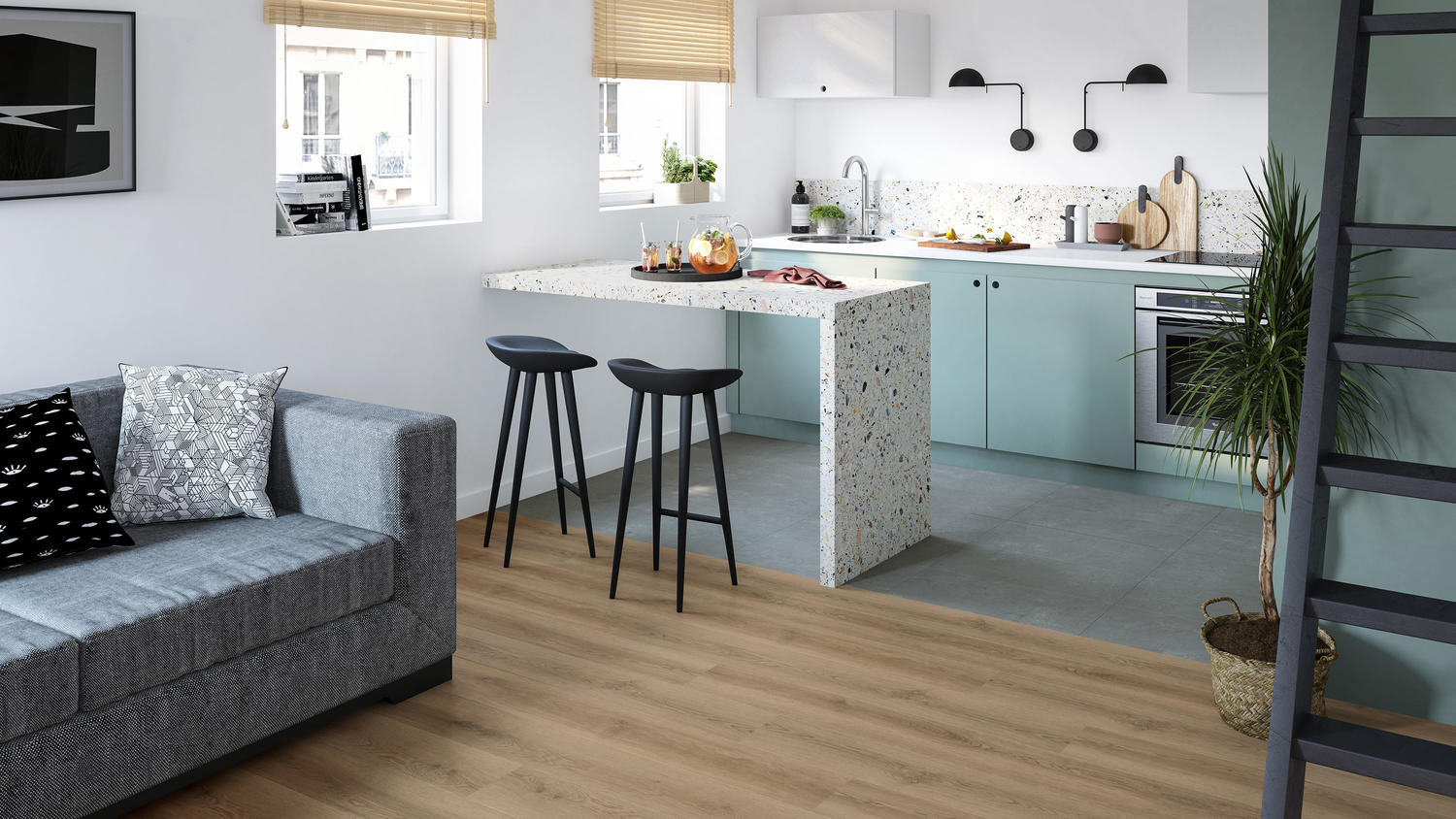 Drawbacks of vinyl flooring in kitchens
Cons of using vinyl flooring in the kitchen
• Difficult to repair
Although vinyl is a highly durable material, it isn't indestructible. Heavy, hot or sharp kitchen objects can potentially damage this tough material. If your vinyl floor does get damaged, it can be difficult to make spot repairs or replace individual planks. In most cases, the floor would need to be ripped out and replaced.