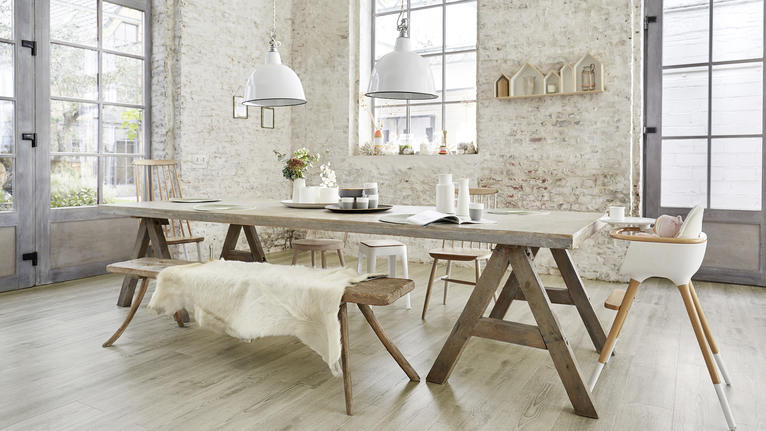 Rustic Interior Design Style
What is rustic interior design style?
Rustic interior design represents a natural, rough, aged, and casual design style. The category is broad and incorporates a range of variations on the style, including Tuscan, coastal, cottage and modern rustic. Regardless of the variation, rustic style highlights rugged, natural beauty. The style originated organically and evokes a sense of past times when people repurposed items or built them from scratch. Most things came straight from the earth and, therefore, had a naturally organic and rustic nature. In this traditional sense, rustic design might seem heavy and dark. Today, however, a more contemporary rustic style has emerged with a fresh and light aesthetic.
Weathered, raw wood is one of the most common materials used to create a rustic style interior. This can be incorporated into your space with individual pieces of furniture and in the form of ceiling beams, and wood trims around doors, windows and fireplaces. A predominance of wood tones and finishes, however, can create a space that feels dark and heavy. To lighten the space, a rustic colour palette incorporates simple and earthy colours that often balance white and neutral colours drawn straight from nature. Natural, organic textiles such as canvas, burlap, wool, and linen are often used to bring this style to life. Faux animal skins are also an option. In terms of flooring, natural materials such as wood, tile or stone will create the most authentic look. And you can enhance the rustic feel of the room by adding textured area rugs made from natural materials such as sisal, jute or sea grass.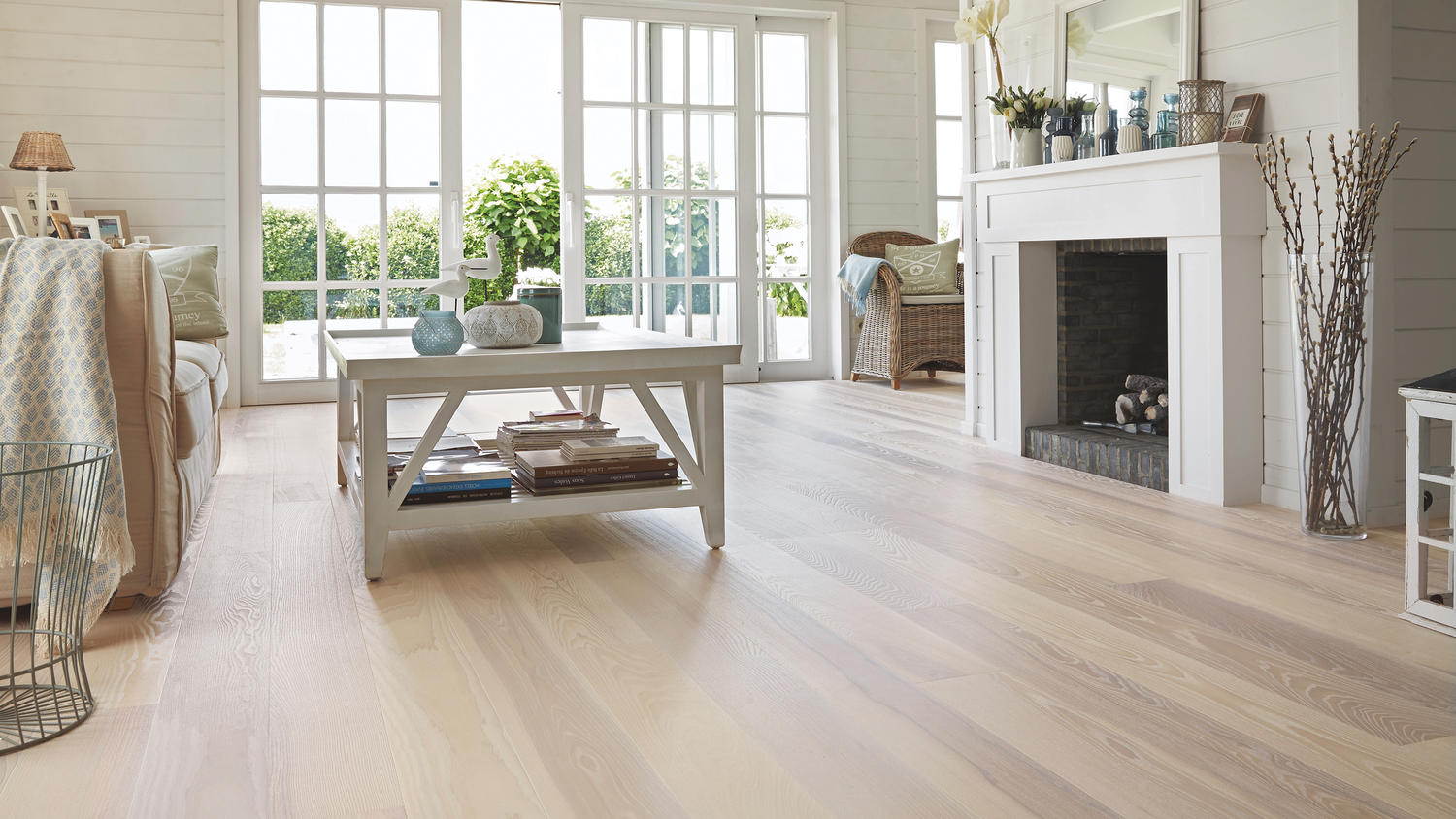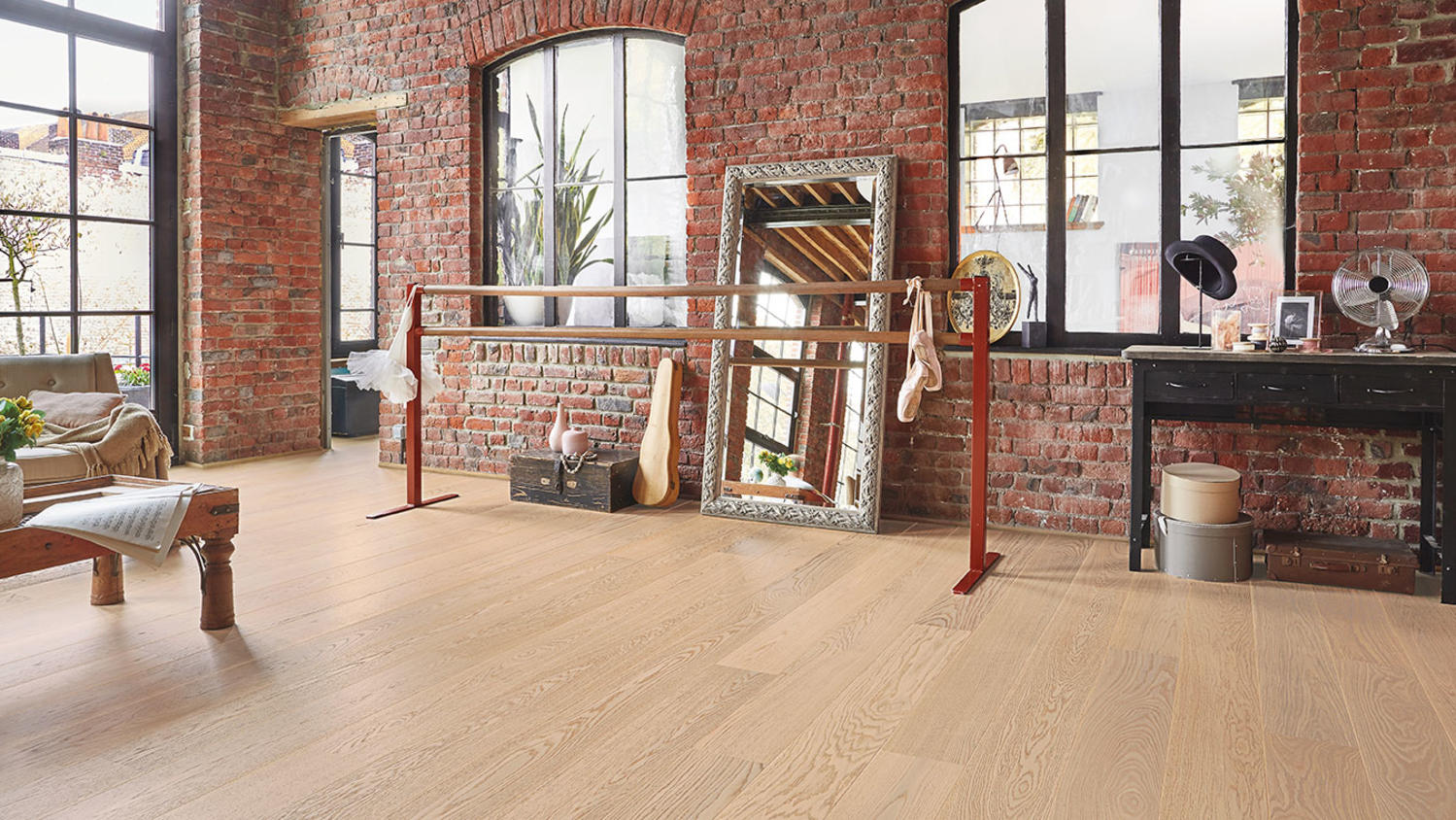 Key elements of rustic interior design
Rustic design style can range from traditional and dark, to light, modern and chic. While each variation of the design style will have its own distinct look, there are some basic design elements and decorations that they'll have in common. Below are some rustic style elements and decorating ideas to get you started.
• Raw, natural materials
– Start by stripping your home back to its original features. This could include natural wood, tile or stone floors, exposed wood beams on the ceiling, brick walls, fireplaces, or wooden door or window frames. If your home doesn't have any of these features, you can create a rustic look by installing wide plank wood floors. These are simple and solid in appearance and provide the perfect foundation upon which to create a rustic style.
• Wooden and antique furniture
– Large, solid pieces of furniture are more complementary to rustic interior design. Mixing furniture made from reclaimed wood, with repurposed and vintage pieces will add visual interest and a beautiful, cosy rustic charm.
• Textured, organic textiles
– Once your floors and key pieces of furniture in place, natural, unprinted, textured fabrics, throws and rugs will add a rustic warmth and cosiness to your space. Canvas, burlap, wool, linen, jute and sisal are perfect rustic home decor choices.
• Non-shiny metal
– It's best to avoid shine and sheen in rustic spaces. Instead, when selecting light fixtures and hardware, opt for non-shiny metals. Repurposed metal and industrial hardware, for example, will add more of an old-time feel.