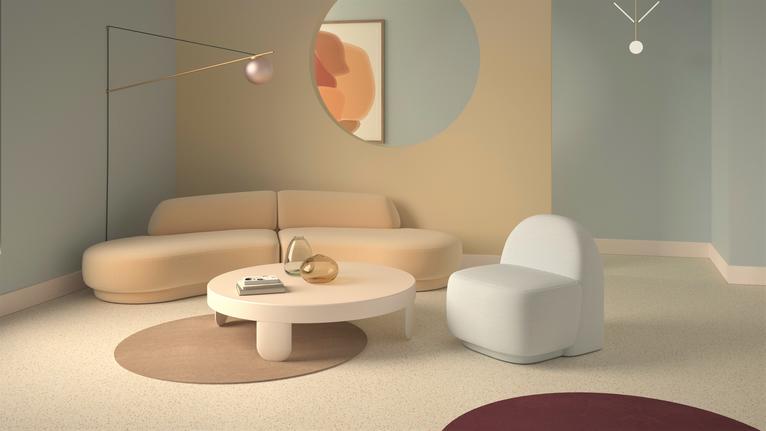 Step away from the day-to-day and enter a dreamlike world of comfort
The Covid-19 pandemic continues to spread across the globe and people are looking for new ways to adapt and evolve, especially at home. The home has become very important and people are looking for something that is new, but more importantly, they want a space that can be easily transformed, whether it be an office, a playroom or a living area.
This has encouraged people to have come to realize that their peace of mind is connected to their interior. They feel their best in a space that is light, uncluttered and clean, and they need their living area to feel balanced and bright. They are mostly concerned with their well-being and feeling relaxed and comfortable in their home. They want to create an oasis of elegant warmth, comfort and fluidity, where they can escape their daily worries. This is where they spend most of their time so it is important for their décor to evoke feelings of safety and refuge.

These new needs have led to a number of emerging new trends and Tarkett calls this one Clean Dream.
Tenderness is cherished
In this trend, we feel weightless and unconcerned, surrounded by the clean and spacious composition of our home. The subtle elegance of soft and neutral colours smartly paired with sophisticated materials, create a much needed ambiance of calm and tranquility. The fine furniture and quality floors reflect a code of new luxury and light sophistication. The straight lines of the interior against the curved angles of round rugs produce a curious look that is inspired by both realism and fantasy. Free from the normalized rules of architectural design, the space feels like an uplifting dream of well-being and happiness.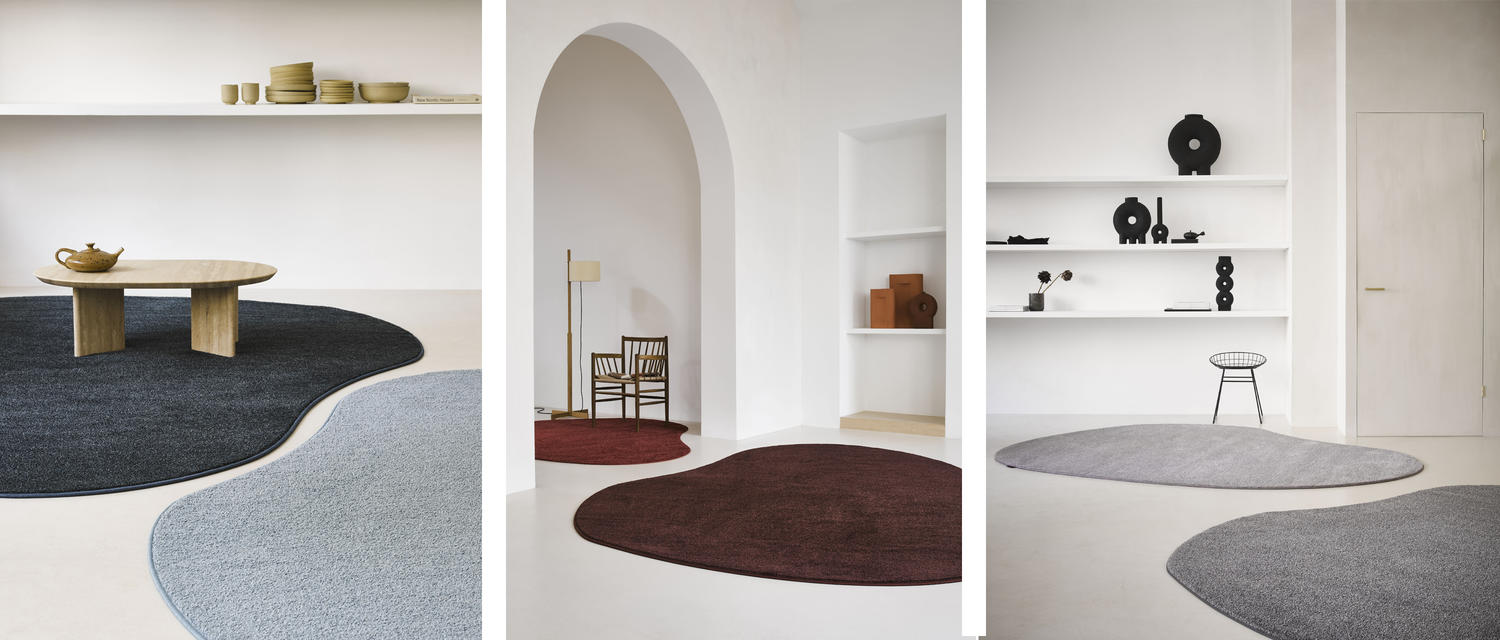 Less is more
The few decorative objects and the selection of furniture and essential pieces contribute to a bold, yet refined interior, thanks to their smooth materials and cloudlike shapes. The small touches of brass and gold throughout the space, generate a more elegant yet subtle look. The walls, simply painted in pastel tones or hues of white, beige, rose gold and copper, remain bare, so that our imagination can flourish. On the rare occasion, a wall may be decorated with a rectangular frame or a rounded mirror that opens the space and elevates our mind. This careful choice of décor creates a forward thinking and impactful image that embodies a comforting dream of new generation elegance.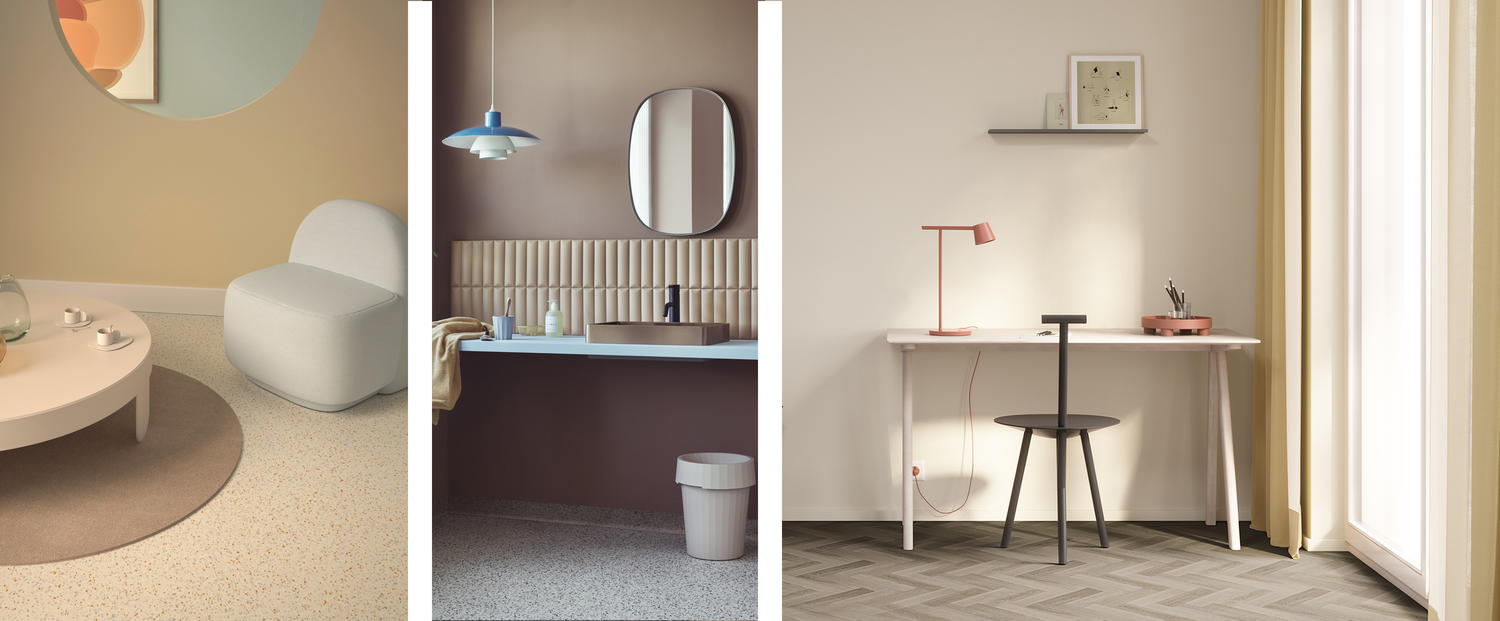 Openess is desired
Today, our new need for cleanliness and quest for minimalism is expressed through a spacious, comfortable and aesthetic interior. Space is what we crave— a roomy interior with wide doorways and large hallways. Boundaries fade away, and organized spaces with graphic lines and an almost futuristic décor take over. This leaves us feeling ethereal, almost as if we, the furniture and the few ornamental objects are floating in the air. The neutral, but ever-present, colours attract light and open up the room. The scarce touches of burgundy, mustard yellow, terracotta and rich blues create a bridge between this dreamlike atmosphere and reality.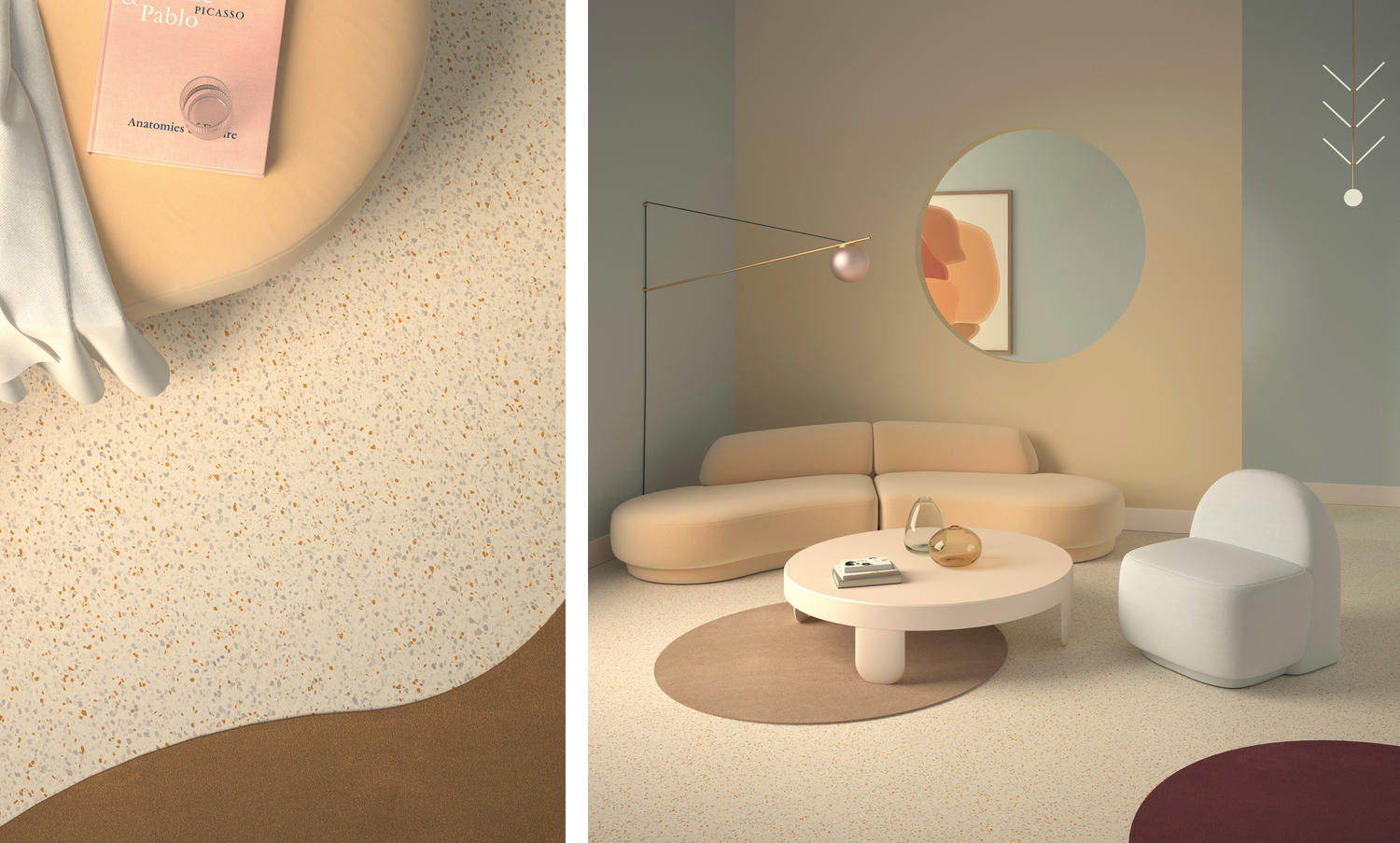 Adaptation is important
Since we now spend a lot of time at home, we need spaces that can be easily transformed. Clean Dream offers us that adaptability and choice. It encourages a space where we can work and concentrate, as well as unwind and regenerate. This minimal and sleek décor makes it easy to create different uses for each room, which can be transformed from a bedroom, kitchen or living room into a home office or a playroom. Each space can either settle our mind, trigger our imagination, motivate our spirit or awaken our inner creativity. We are one with our space.

"The roundness, the soft tones, the simplicity and the frugality that we recognize in Tarkett's Clean Dream trend inspires us to believe in something flawless. It transforms the home into a fantasy of candid and innocent ideality that transcends the space."
Florian Bougault, Art Director at Tarkett"

Potence Iso Swing arm L&G Studio / Pendant light Atelier Areti / Armchair Arp Dmitriy &co
3D pictures B&F Studio @celiaferrarotti


For a glimpse into the new decorating future and new consumers habits and behaviors, visit our page New Home Trends in the midst of Covid.

You feel the need to change your home decor? Upload your own photos to install your ideal floor virtually and project yourself in your future interior with our Room Visualizer.