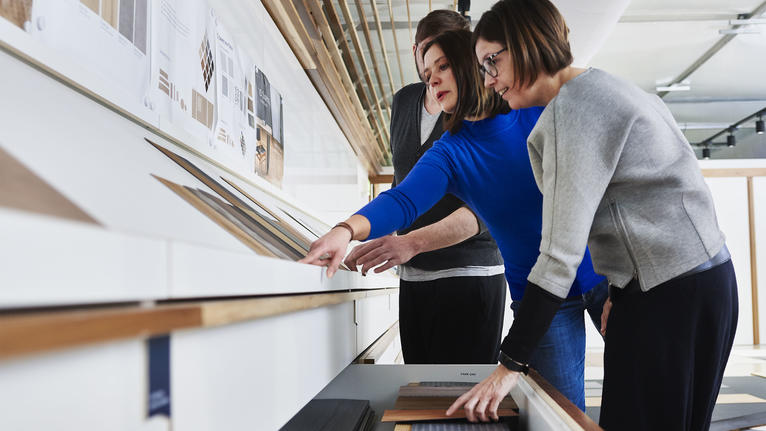 What's in my flooring, and why does it matter?
You want to know what's in the products you buy for your home. It's essential to making sure you're keeping your family healthy and caring for the environment. And you've heard that some interior décor products can contain hidden nasties. So how can you find out more? At Tarkett, we care about people and the planet, and we want you to be sure you've made a good and sustainable flooring choice. So we eco-design our products according to the cradle to cradle® principles and assess all 5,000 materials that go into our products down to the tiniest particle, using the latest science, and do everything we can to optimise them.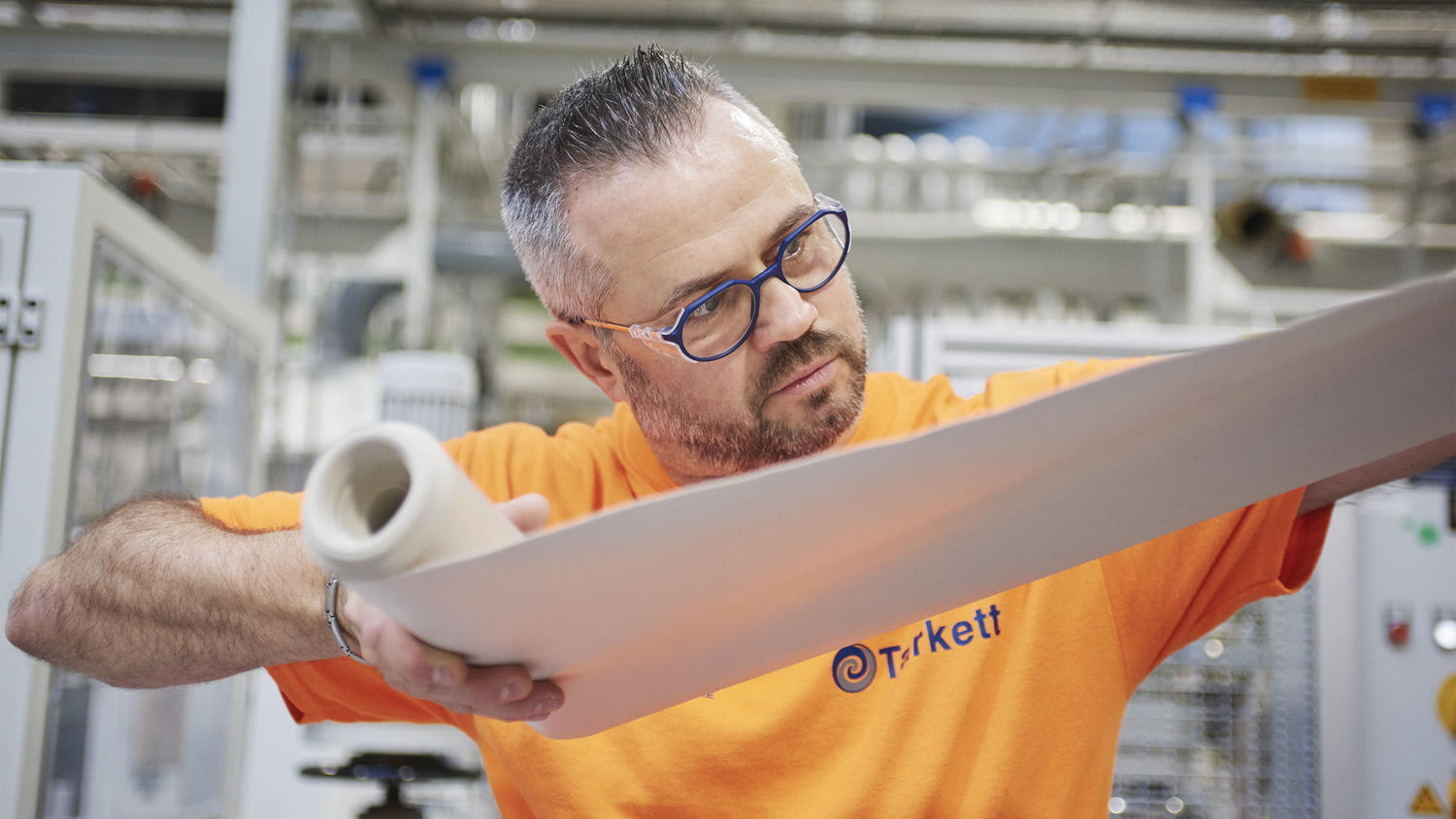 What is Cradle to Cradle® design?
It's a way of designing products with good materials that can be used again or recycled when the product reaches the end of its useful life. Cradle to Cradle® considers how healthy materials are for people and the environment, and always looks for a way to replace or improve these ingredients with better alternatives. It also encourages sustainable manufacturing, and the fair treatment of people involved in making the end products that you buy. There are four major certification levels – Bronze, Silver, Gold and platinium.
To make sure we're doing the right thing, we ask a Cradle to Cradle® expert – the Environmental Protection Encouragement Agency (EPEA) – to check 98% of our materials and advise us on making positive changes.
So what are good materials?
Good materials, or positively defined materials, are those judged by EPEA to meet Cradle to Cradle's rigorous health and environmental criteria. They are marked green and have no effect on health. For example, we now use a carpet tile backing called Ecobase, made almost entirely from positively defined, upcycled chalk, which can be recycled again and again. This replaces our old bitumen backing.
Our Cradle to Cradle™ certified Gold collections feature only positively defined materials, including good dye pigments. One of our partners, Aquafil, is working directly with EPEA to keep exploring a wider range of colours made with good dyes.
Another example is our PVC flooring as we only use phthalate-free plasticisers. Phthalates are a type of plasticiser used for flexible PVC flooring. Their impact on health is still being debated, but we decided to remove all phthalates from our products in 2019 anyway – a huge project involving our teams and suppliers – as it was the right thing to do for you, our customers. We now use plasticisers that are safe enough for young children's toys and food containers, the toughest standards there are.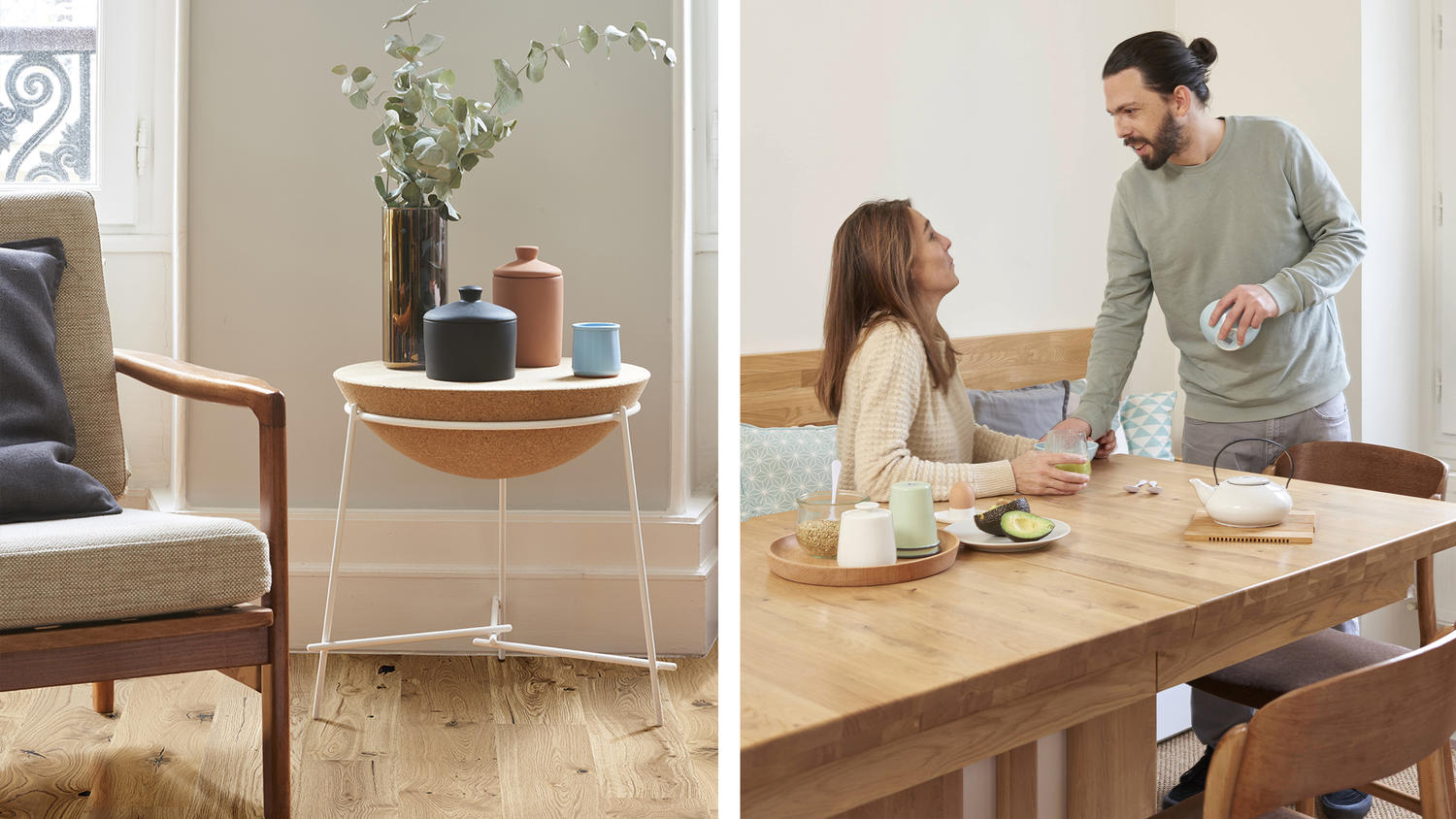 How can you know what ingredients we are using?
You shouldn't just take our word for it, though. We provide third-party approved information so you can make the decision that's right for you. Our Material Health Statements (MHS) give a clear view of any health impacts at a material level, while our Environmental Product Declarations highlight the environmental impacts of a product. All materials used in our ICONIK ranges for example are marked green in our MHS. That means they have no effect on health.
Making conscious choices. For people and planet.
Tarkett Human-Conscious DesignTM