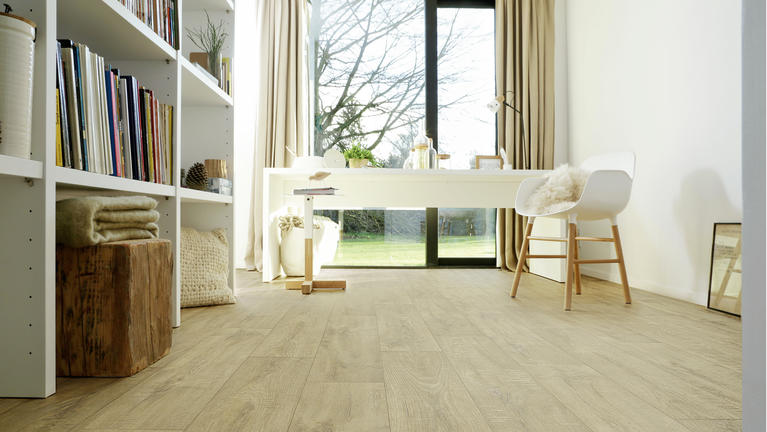 TARKETT NEW GENERATION VINYL FLOORING: WHERE DESIGN AND INNOVATION MAKE THE DIFFERENCE
People are looking to create well-being at home, through interior decoration to match their lifestyles and healthy living spaces. Tarkett's New Generation Vinyl Flooring brings a new approach – combining design and innovation to meet consumer concerns of today and tomorrow.
Vinyl flooring designed for your lifestyles
Interior decoration is now a worldwide passion – with countless magazines, TV shows, blogs and websites dedicated to exploring the possibilities of colours, motifs and materials. For Tarkett, design is the starting point of any flooring collection.
Tarkett designers analyse user needs and lifestyle trends in areas like architecture, design and technology use to identify guiding trends in contemporary decoration. These trends are translated into colours, patterns, materials, furniture and accessories that help shape our flooring collections. The result is a large range of vinyl decors with endless design possibilities - from the most classic to the most contemporary- inspired by four lifestyle trends. These are Timeless Classic, Creative Lab, Natural Care and Smart Generation.
Our new collection gives creative freedom to find a style to match all tastes and interests –from classic and elegant ambiances to playful, vintage styling, the simple serenity of nature or a vibrant and connected look. And because it's simple to install, New Generation Vinyl helps those who are passionate about their home to regularly renovate or enhance 
Vinyl flooring also designed to contribute to healthy homes
These days, there is increasing consumer interest in how the quality of materials, as well as design and decoration, create well-being at home. Tarkett has developed its New Generation Vinyl to contribute to an improved indoor environment and air quality.

For a number of years Tarkett focused on making flooring with low and extremely low emissions –from 10 to 100 times below the most stringent regulations. Now Tarkett is going a step further by removing phthalates from its vinyl flooring to also contribute to improve indoor environments. The phthalate-free plasticizers selected by Tarkett are approved for food contact containers and can be used for toys intended to be placed in the mouth by children.

Vinyl floors are practical and hygienic, because they're simple to clean. Our vinyl flooring has an additional surface treatment to make it even easier to maintain with minimal use of water and cleaning products. For flooring that looks good, feels good and contributes to the well-being of people and the environment, take a step forward with Tarkett's New Generation Vinyl.