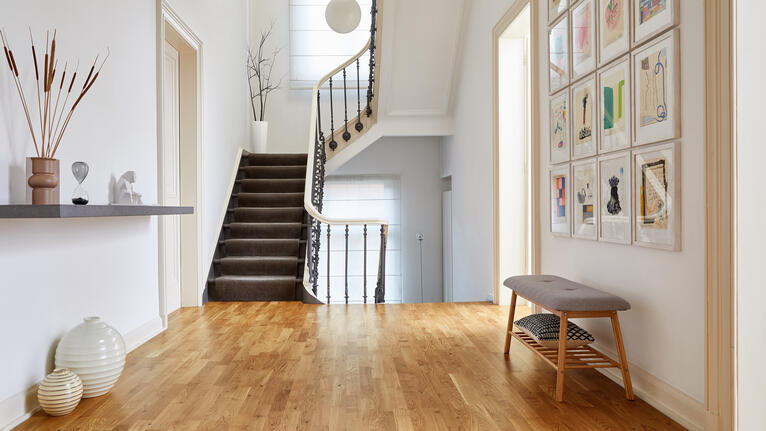 Discover the natural beauty and variety in our new collection of wood floors
There's nothing quite like the beauty of a wood floor. Its grain and texture bring a natural warmth to any interior, from bedroom to living room, kitchen to hallway.
Tarkett's expertise in parquet dates back to the 1880s, and we've used that skill to craft a naturally stylish range of floors that are durable, recyclable and easy to install.
Whether you want the purity of soft and welcoming shades, vintage character or a bold, design-led look, our collection has a wood floor to enhance your home.

Go through our new Parquet Magazine and discover our elegant collection of engineered wood flooring. You will find advice on installation and details of co-ordinating accessories. There's also guidance on maintaining the wood and information about how we care for the forests from which that wood comes. Everything you need to know about Tarkett wood flooring!