Palesse B129 170

Parade Palesse
Palesse B129 170
This collection is also available as a custom rug
Do you like this collection? In addition to wall-to-wall carpeting this collection is very well suited for custom rugs as well. Create a personal statement in your interior.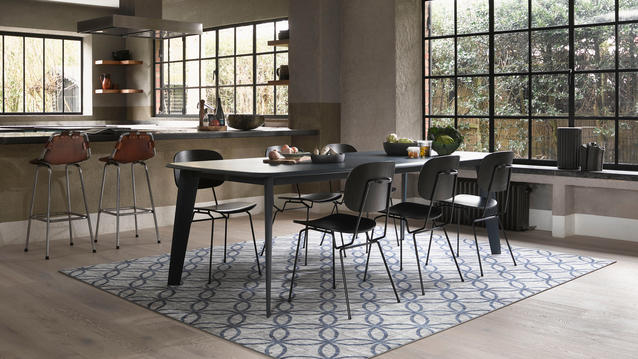 Technical and environmental specifications
Understand the Parade Palesse
The Parade Palesse represents comfort and luxury in the home - a perfect base for a combination with contemporary modern materials such as wood, steel, stone and glass. Use this carpet to add colour to your interior in a subtle way, and draw inspiration from the palette of gemstone colours or metallic hues such as titanium and silver. A combination with the Parade Palesse creates a balanced interior, regardless of your style or taste. From contemporary design to timeless classic, the Parade Palesse ensures a warm and rich atmosphere. Available as broadloom carpet or custom rug.
The Parade Palesse Palesse B129 170 is suitable for applications in: