Chinchilla Classic B292 133

Bonaparte Chinchilla
Chinchilla Classic B292 133
This collection is also available as a custom rug
Do you like this collection? In addition to wall-to-wall carpeting this collection is very well suited for custom rugs as well. Create a personal statement in your interior.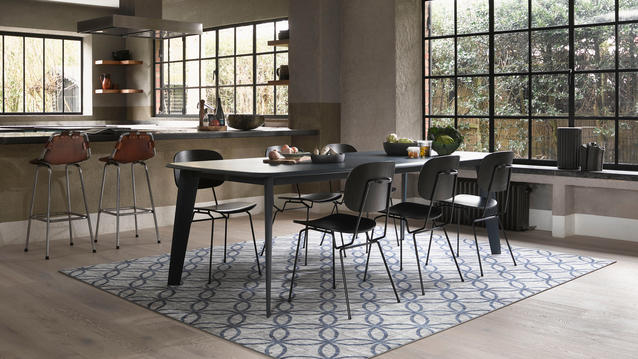 Technical and environmental specifications
Understand the Bonaparte Chinchilla
The Chinchilla allows you to create a nonchalant and comfortable feeling thanks to the remarkable long pile structure. Chinchilla's extensive colour palette (inspired by the sixties) consists of eleven mixed and eight duotone colours. The combination of its remarkable structure and the vibrant colours creates a characteristic 'Chinchilla style' that can be described as young, expressive and modern-retro. Does this sound like your style? Available as broadloom carpet or custom rug.
The Bonaparte Chinchilla Chinchilla Classic B292 133 is suitable for applications in: