Airmaster 4 Home B730 2003

AirMaster® for Home
Airmaster 4 Home B730 2003
This collection is also available as a custom rug
Do you like this collection? In addition to wall-to-wall carpeting this collection is very well suited for custom rugs as well. Create a personal statement in your interior.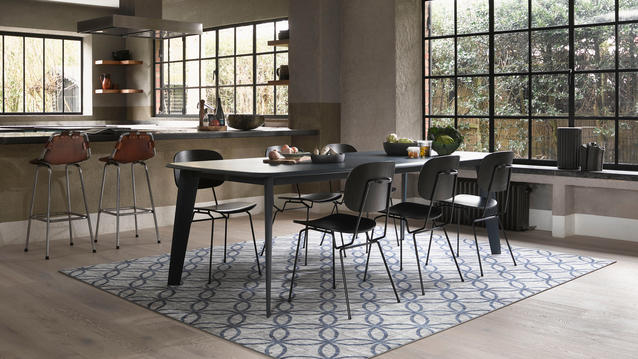 Technical and environmental specifications
Understand the AirMaster® for Home
To improve the air quality in your home, there is DESSO AirMaster® for Home. This innovative carpet holds dust particles better than other floors. Swirling dust caused by children playing or doors swinging open is strongly reduced by DESSO AirMaster® for Home. How? The unique threads trap the dust. Only a vacuum can release them! In terms of appearance, DESSO AirMaster® for Home has been designed according to the latest home decoration trends. It is a robust loop pile carpet with a pure and natural look. The colour palette includes colours such as sand, stone, wood and olive, which emphasise the timeless and natural character of the carpet. Available as broadloom carpet or custom rug.
The AirMaster® for Home Airmaster 4 Home B730 2003 is suitable for applications in: