Rodin D531 2053

This collection is also available as a custom rug
Do you like this collection? In addition to wall-to-wall carpeting this collection is very well suited for custom rugs as well. Create a personal statement in your interior.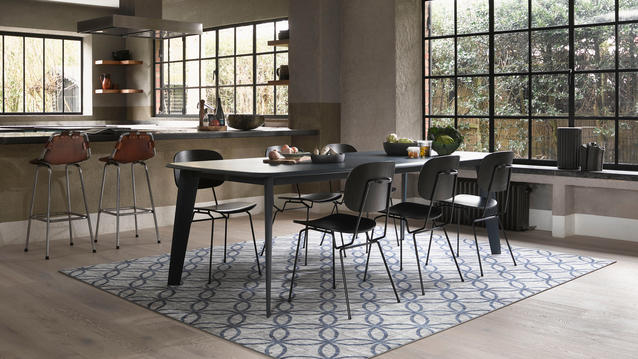 Technical and environmental specifications
This modern and flat-woven carpet is available in 12 natural tones and is perfect for modern interiors. DESSO Rodin has a woven structure, and its composition of 80% wool and 20% goat hair makes it more durable than sisal . The goat hair gives this carpet has a rugged look. Available as broadloom carpet and custom rug.
The Rodin Rodin D531 2053 is suitable for applications in: