Finesse B131 272

Parade Finesse
Finesse B131 272
This collection is also available as a custom rug
Do you like this collection? In addition to wall-to-wall carpeting this collection is very well suited for custom rugs as well. Create a personal statement in your interior.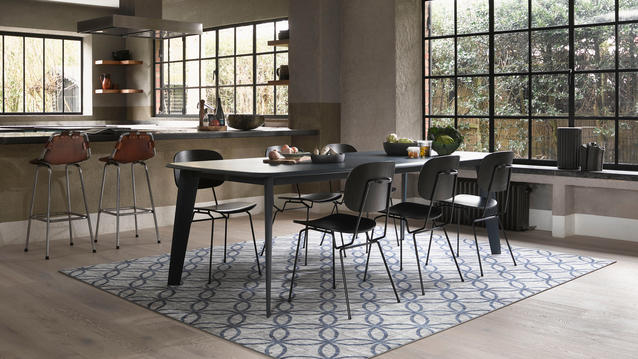 Technical and environmental specifications
Understand the Parade Finesse
Parade Finesse was developed from the colour use of top designers centred around feminine colour preferences. Soft tones such as salmon, lilac and jade combined with rich colours such as dragon red, anthracite and night blue create a relaxing base in an interior with a feminine touch. The fine structure of the thread gives Finesse a soft and luxurious look. Available as broadloom carpet or custom rug.
The Parade Finesse Finesse B131 272 is suitable for applications in: