Studio B285 378

Parade Studio
Studio B285 378
This collection is also available as a custom rug
Do you like this collection? In addition to wall-to-wall carpeting this collection is very well suited for custom rugs as well. Create a personal statement in your interior.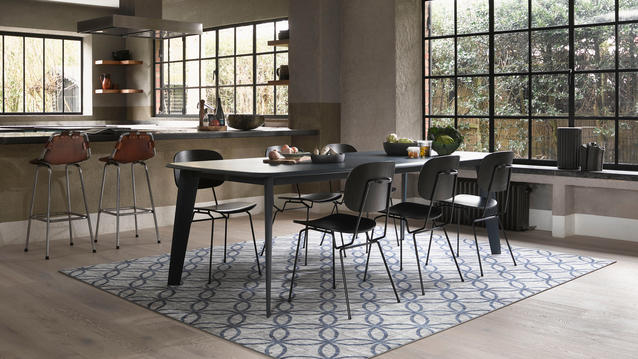 Technical and environmental specifications
Understand the Parade Studio
Parade Studio is the perfect carpet for a modern-rural atmosphere in your home. The ribbed structure gives the interior a tough base with a natural look. Parade Studio on your floor guarantees a sense of warmth, luxury and comfort. Surprisingly new and lively is the effect of the natural colours in combination with, for example, pistachio, jeans, curry or cherry. These trendy colour accents add a fashionable touch to the natural character of the interior! Available as broadloom carpet or custom rug.
The Parade Studio Studio B285 378 is suitable for applications in: